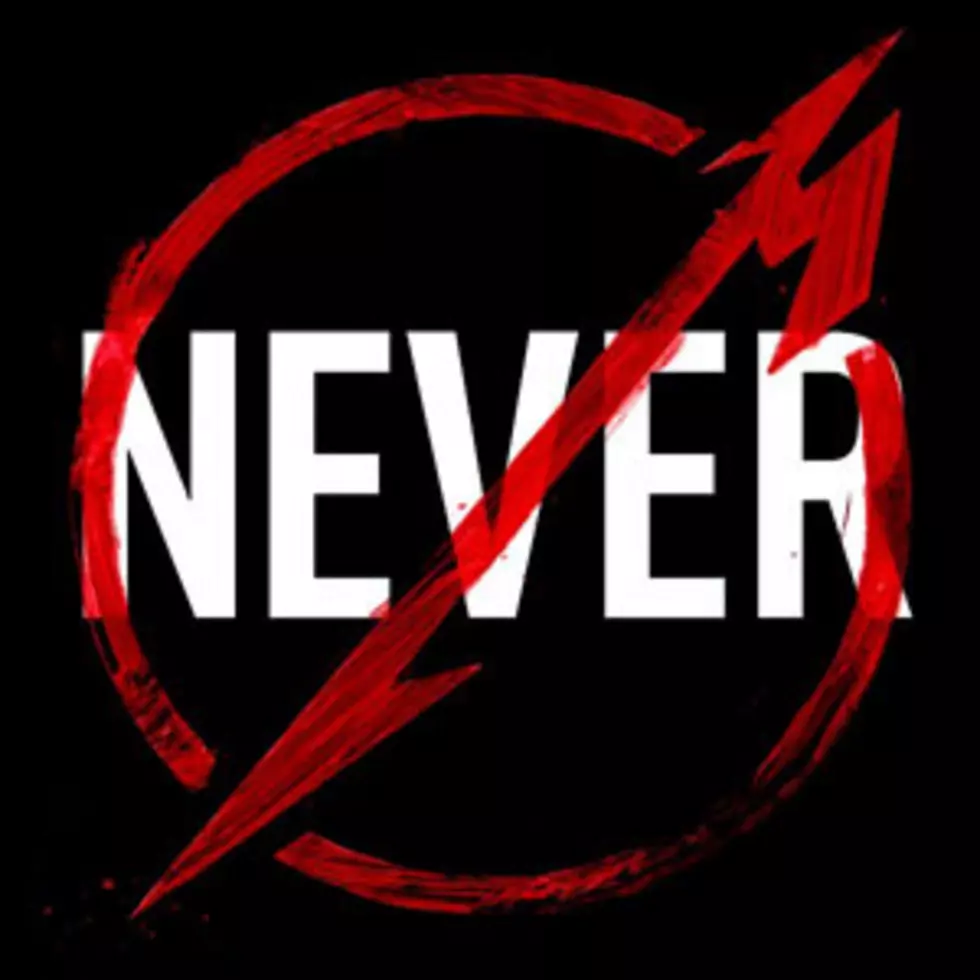 Metallica Announce 'Through the Never' Soundtrack Details
Blackened Recordings
Three days before 'Metallica Through the Never' hits more than 300 IMAX theaters, the band will release the movie's soundtrack album. The record will be available on Sept. 24 and feature many of the band's biggest hits performed live.
The two-disc, 16-track soundtrack was recorded in August 2012 at shows in Edmonton and Vancouver. Video from these live performances is featured prominently in the feature film, which stars Dane DeHann as a young roadie who sets out to collect something for the band but ends up getting caught in a police riot.
After debuting in 3D at IMAX theaters in September, the movie will open in additional, and more traditional, theaters on Oct. 4.
Fans can pre-order the two-CD set (which will also be available in digital) at Metallica's website. There will also be a vinyl release available at some point. Earlier this month, Metallica released a two-minute trailer for the movie.
'Metallica Through the Never (Music From the Motion Picture)' Track List
'The Ecstasy of Gold'
'Creeping Death'
'For Whom the Bell Tolls'
'Fuel'
'Ride the Lightning'
'One'
'The Memory Remains'
'Wherever I May Roam'
'Cyanide'
'... And Justice for All'
'Master of Puppets'
'Battery'
'Nothing Else Matters'
'Enter Sandman'
'Hit the Lights'
'Orion'
More From Ultimate Classic Rock