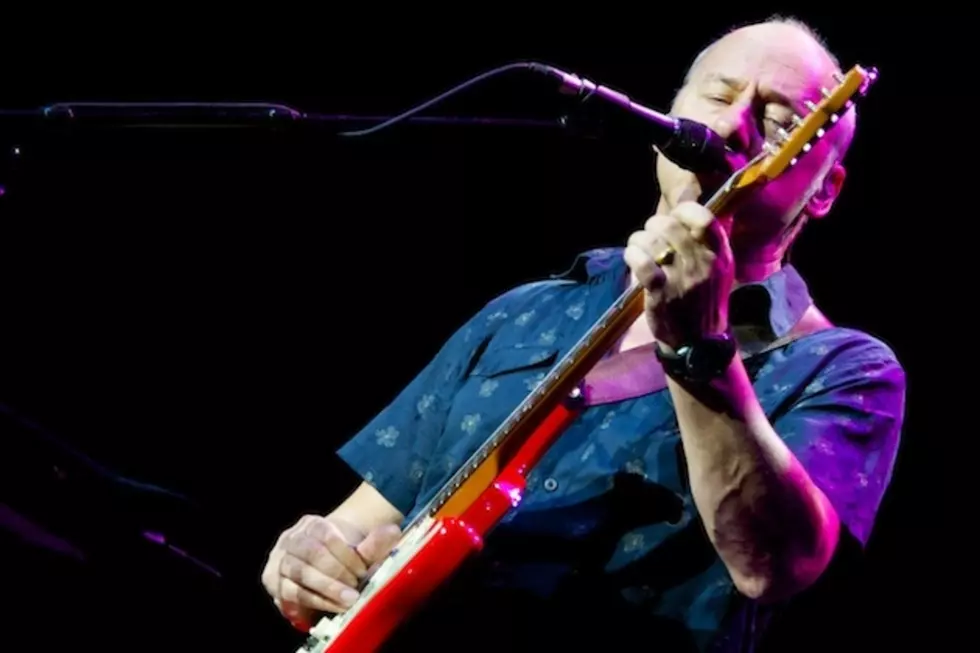 Mark Knopfler Announces New Solo Album and Tour
Juan Naharro Gimenez, Getty Images
Mark Knopfler is set to follow up his moody, seafaring-focused 2012 album 'Privateering' with a ninth solo project titled 'Tracker,' due sometime in early 2015. The former Dire Straits frontman has already announced support dates in Europe beginning in May, with more promised.
'Privateering' was issued by Mercury Records in September 2012 in Europe, but didn't see release for another year in the U.S. because Knopfler was going through a contractual dispute with Warner Bros. The double album, his first, became Knopfler's highest-charting U.K. hit in a decade.
In the meantime, take a look at the European tour dates Knopfler has lined up for next year.
Mark Knopfler 2015 Tour
5/31 -- Salem, Germany
6/1 -- Zurich, Switzerland
6/6 -- Amsterdam, Netherlands
6/8 -- Stavanger, Norway
6/9 - Bergen, Norway
6/10 -- Oslo, Norway
6/12 -- Trondheim, Norway
6/13 -- Uppsala, Sweden
6/16 -- Hamburg, Germany
6/17 -- Dortmund, Germany
6/19 -- Mainz, Germany
6/20 -- Mannheim, Germany
6/21 -- Koln, Germany
7/4 -- Bad Kissingen, Germany
7/5 -- Stuttgart, Germany
7/7 -- Hannover, Germany
7/8 -- Berlin, Germany
7/9 -- Leipzig, Germany
7/11 -- München, Germany
7/14 -- St. Margarethen, Austria
7/17 -- Sion, Switzerland
More From Ultimate Classic Rock