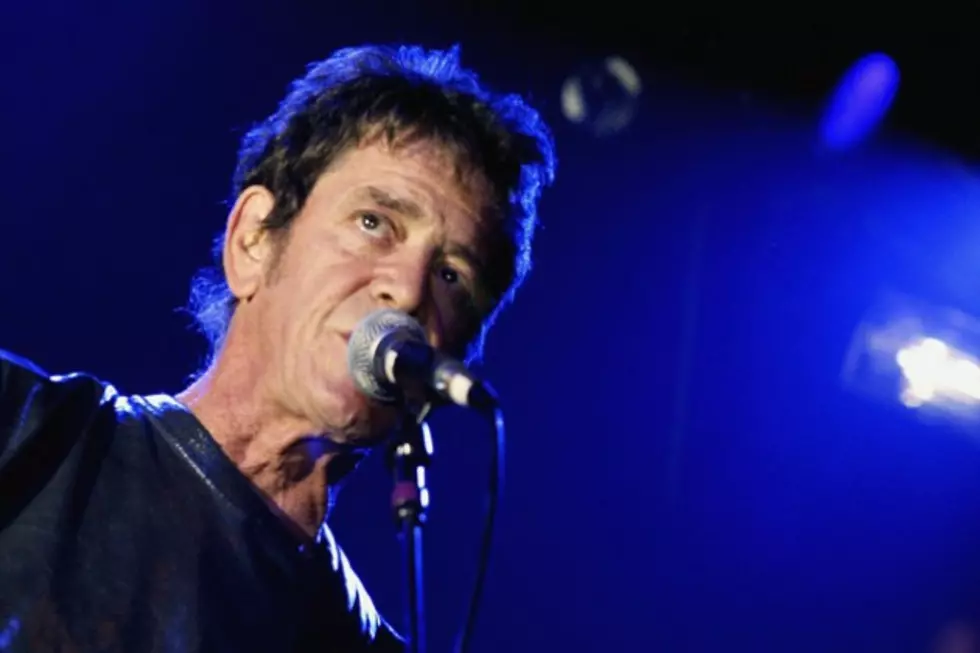 Lou Reed Feeling 'Up and Strong' After Liver Transplant
Paul Hawthorne, Getty Images
The Cleveland Plain Dealer reports that Reed visited the Cleveland Clinic, a facility renowned for this type of operation, and a favorite of Reed's wife Laurie Anderson. "They have the best results for heart, liver and kidney transplants," Anderson insisted in an interview. "Whenever I get discouraged about how stupid technology is and how greedy and stupid Americans are, I go to the Cleveland Clinic because the people there are genuinely very kind and very smart."
Reed certainly isn't complaining. "I would like to thank the Cleveland Clinic and all of you around the world who have lifted me with prayer and wishes of love," he wrote in a new post at his site. "Your support has buoyed me forever and I am deeply grateful. I am also really up and strong. Thanks to your spirit."
Reed's latest message comes a few days after a previous post, in which he described himself as "a triumph of modern medicine, physics and chemistry" and called himself "bigger and stronger than ever." Adding that "My Chen Taiji and health regimen has served me well all of these years, thanks to Master Ren Guang-yi," he promised, "I look forward to being on stage performing, and writing more songs to connect with your hearts and spirits and the universe well into the future."
More From Ultimate Classic Rock