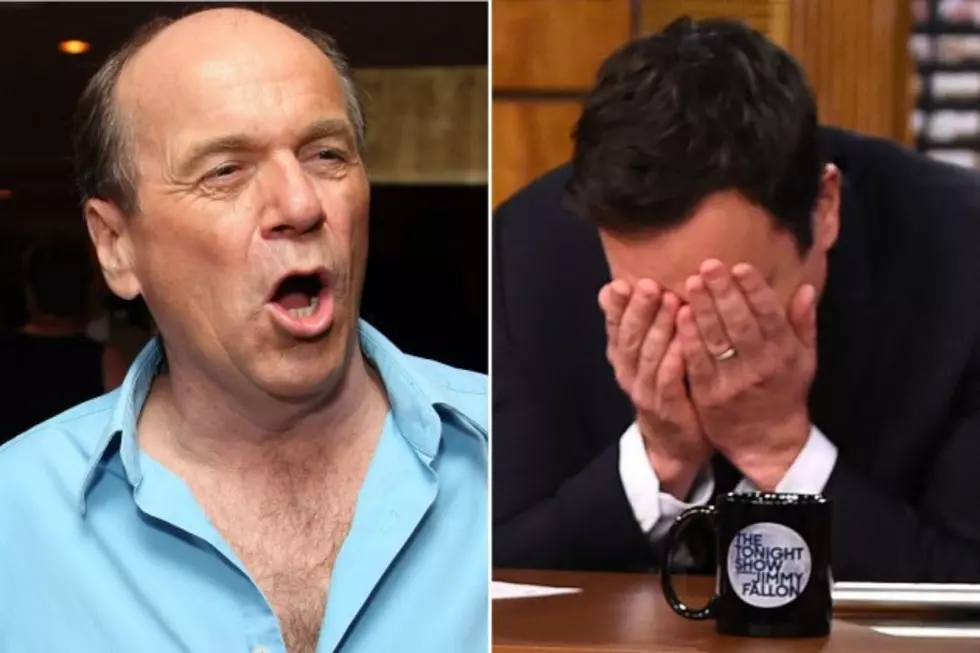 'Go F— Yourselves' – Little River Band Co-Founder Glenn Shorrock Is Unhappy With Jimmy Fallon
Kristian Dowling / Theo Wargo / NBC, Getty Images
Original Little River Band member Glenn Shorrock can't do anything about the current version of the group that continues to tour and record without any involvement from its founders, but he can try and stop them from performing his material when they appear on 'The Tonight Show' Jan. 12.
1/9 UPDATE: Little River Band will no longer be performing on 'The Tonight Show.' A representative for the group said that they were unable to obtain sync rights for the song they hoped to perform, 'Reminiscing.'
And according to the Age, that's exactly what Shorrock intends to do. Accusing the band of "grinding our good name into dust," he's written a letter to the show expressing his "distress and outrage" over their booking, and he's also taken steps to see about having their 'Tonight Show' set list altered to exclude the hits they're apparently scheduled to perform.
Although Shorrock insists he doesn't "mind them doing their business" and concedes that "they are entitled to the name that is legally theirs," he warns that his publishing company has "raised their objection" and adds, "If they do the songs they want to do, which I understand are 'Reminiscing' and 'Lady,' two of our biggest hits [in the U.S.], then they will say no to it being performed."
Finally, while Shorrock might be a realist in terms of the current Little River Band's right to perform under the band name he helped make famous, he couldn't help passing along a message to his successors under the LRB mantle. "I ended it, 'If you do decide to put them on the show, just pass on my message,'" he added. "'Go f--- yourselves.'"
Little River Band member Wayne Nelson talks about the ownership of the group's name and 'The Tonight Show' appearance in an exclusive interview.
More From Ultimate Classic Rock