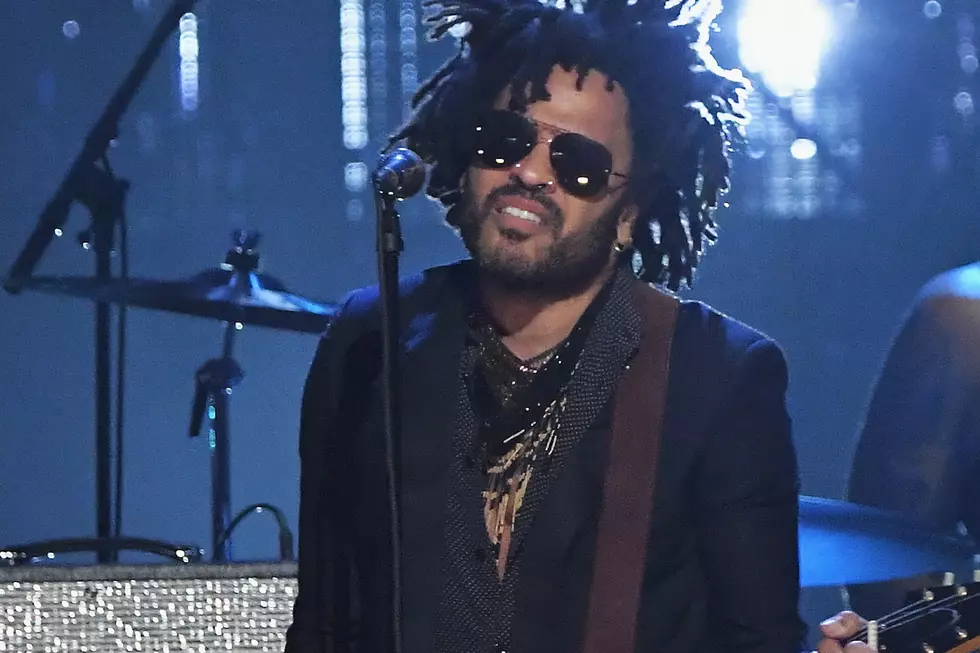 Listen to Lenny Kravitz's New Song '5 More Days 'Til Summer'
Mike Coppola, Getty Images
Kravitz recently revealed that he'd struggled with writer's block as he tried to focus on his 11th LP. "I really wasn't sure where I was going musically," he told Rolling Stone. "After doing this for 30 years, I wasn't feeling it. I'd never felt that confused about what to do, and it was kind of a scary place. You don't know when it's going to come."
One night he woke up with a song idea in his head, and immediately set about recording it. The same thing happened during subsequent nights. "I realized, 'This is it,'" Kravitz said. "This is what I'd been waiting for. And once I started that process, the floodgates opened and it all started coming out me. I dreamt the whole record."
Kravitz this week announced a U.S. tour which begins on Sept. 21 and end on Oct. 8. He's in Europe until Sept. 9; the follow-up to Kravitz's 2014 album Strut is set for release on Sept. 7.
Track Listing for Lenny Kravitz's 'Raise Vibration'
"We Can Get It All Together"
"Low"
"Who Really Are the Monsters?"
"Raise Vibration"
"Johnny Cash"
"Here to Love"
"It's Enough"
"5 More Days 'Til Summer"
"The Majesty of Love"
"Gold Dust"
"Ride"
"I'll Always Be Inside Your Soul"
More From Ultimate Classic Rock