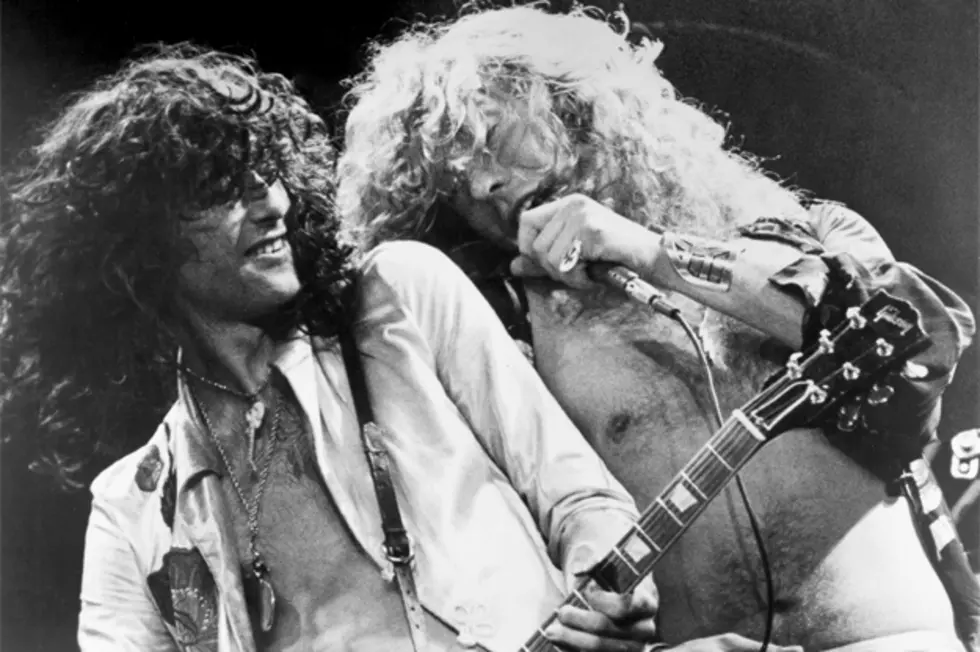 No. 20: 'Gallows Pole' – Top 50 Led Zeppelin Songs
Michael Ochs Archives, Getty Images
The jaunty overtones of the brisk folk stomp 'Gallows Pole' obscure the fact that it's one of Led Zeppelin's most sinister songs, which makes it good enough to clock in at No. 20 on our countdown of the Top 50 Led Zeppelin Songs.
The song's lyrics are based on a traditional folk ballad titled 'The Maid Freed from the Gallows,' which is about a woman escaping execution thanks to a bribe.
In Led Zeppelin's version, however, the hangman takes the money—and still kills the woman; the song ends with the lyrics, 'But now I laugh and pull so hard / And see you swinging on the Gallows Pole.'
Appropriately, swashbuckling banjo combines with spidery acoustic guitar and mandolin for much of the song. Robert Plant matches this barnstorming with one of his greatest vocal performances; he pours his soul into the character of the crooked executioner, a shamanic rock vocalist shimmying with evil black magic soul.
More From Ultimate Classic Rock