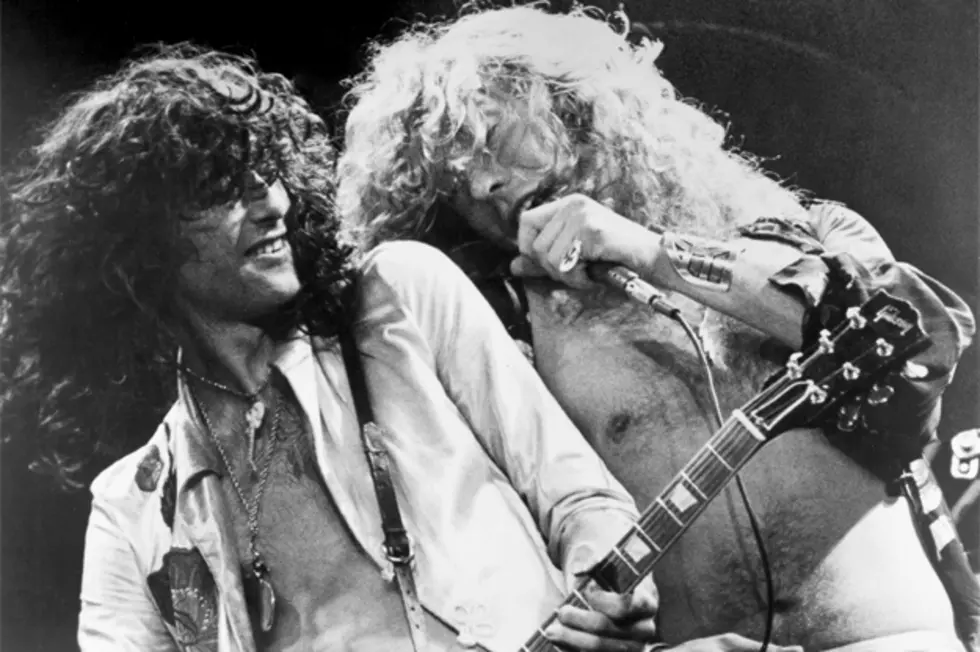 No. 19: 'Dancing Days' – Top 50 Led Zeppelin Songs
Michael Ochs Archives, Getty Images
Led Zeppelin certainly took a turn for the unusual with 'Dancing Days' from the 'Houses of the Holy' album, which is No. 19 on our countdown of the Top 50 Led Zeppelin Songs. With its multi-tracked guitars, unusual melody and danceable groove --  a true rarity among Zeppelin tracks -- the song was a hard rock track, pop song, dance track and world music opus all rolled into one.
Inspired by the indigenous music Jimmy Page and Robert Plant heard in the streets while on a trip to Bombay, the track features a double-tracked main guitar theme that borrows from Indian modes, but placed over a rhythmic rock backing. Page dominates the track musically, overdubbing melodies, counter-melodies and harmony guitar tracks to create a huge panoramic soundscape -- but without losing the essential funkiness of the underlying rhythm track.
According to 'Hammer of the Gods,' when the group first heard the instrumental track played back, they danced along to it, thereby inspiring the title and Plant's lyric.
More From Ultimate Classic Rock