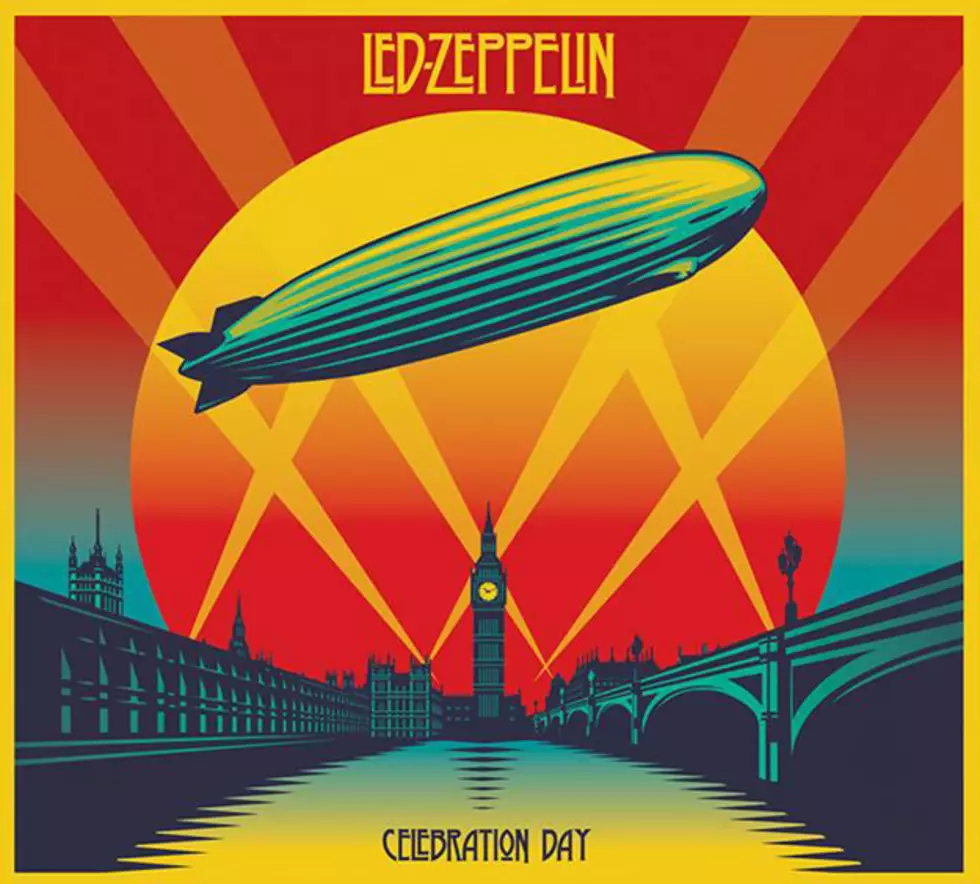 Led Zeppelin Announce 'Celebration Day' Concert Film Details
Led Zeppelin have confirmed that their 2007 reunion concert at London's O2 arena will be released in "multiple configurations" as 'Celebration Day' on Nov. 19, 2012. Prior to this, the film will screen at movie theaters across the globe on Oct. 17.
This official announcement brings a happy and expected end to a five-day countdown that began over the weekend on the band's official Facebook page. Although some fans speculated (or hoped) that the group would instead announce a new studio album or tour, many details about their actual plans to release the 2007 concert leaked over the following days.
The press release does not specify which formats -- CD, DVD, Blu-ray, vinyl, etc. -- 'Celebration Day' will be released on, promising that such details will be revealed "soon." Tickets for the Oct. 17 theater screenings go on sale Sept. 13 (hey, that's today!) and can be purchased through the band's official website.
Watch Led Zeppelin's 'Celebration Day' Trailer
Led Zeppelin 'Celebration Day' Tracklist:
1. Good Times Bad Times
2. Ramble On
3. Black Dog
4. In My Time Of Dying
5. For Your Life
6. Trampled Under Foot
7. Nobody's Fault But Mine
8. No Quarter
9. Since I've Been Loving You
10. Dazed And Confused
11. Stairway To Heaven
12. The Song Remains The Same
13. Misty Mountain Hop
14. Kashmir
15. Whole Lotta Love
16. Rock And Roll
More From Ultimate Classic Rock