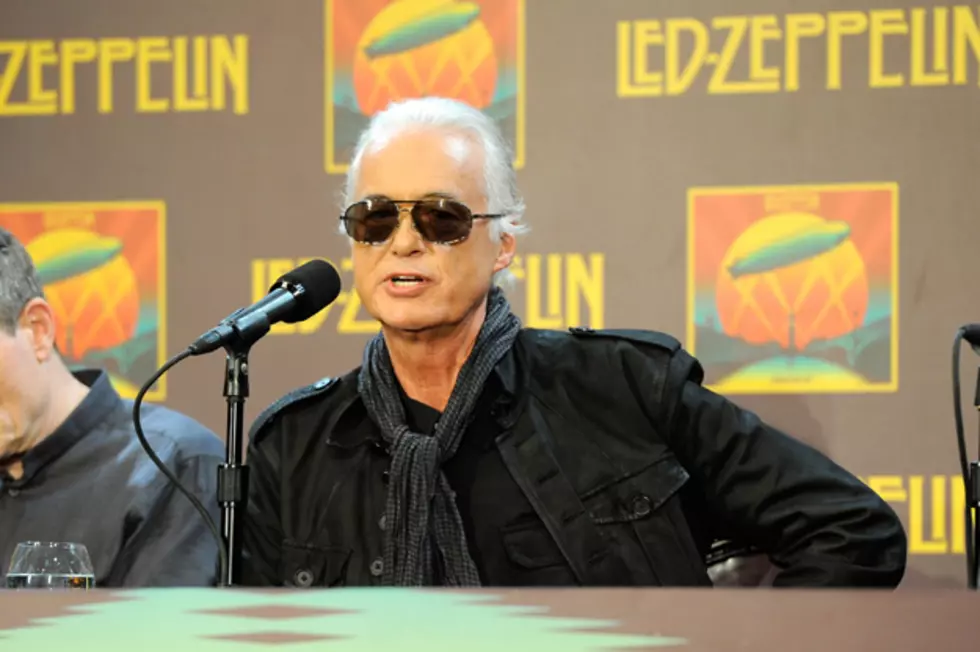 Jimmy Page Promises 2013 Box Sets for Every Led Zeppelin Album
Kevin Mazur, Getty Images
Led Zeppelin guitarist Jimmy Page says he's working on a number of projects for his old band, including remastering their nine albums as individual box sets. In an interview with Mojo, Page revealed that each will include extra music and bonus material.
"There are a number of Led Zeppelin projects that will come out next year because there are different versions of tracks that we have that can be added to the album so there will be box sets of material that will come out, starting next year," Page said (Quote via NME). "There will be one box set per album with extra music that will surface."
This story jives with earlier reports that Page was working with the classic songs, having headed up the effort to remaster their hits for previous box sets in the '90s. Sources say the new Zep sets could follow the template introduced by Pink Floyd for their Immersion Box.
That would make nine box sets from Led Zeppelin in 2013. It took five years for them to release the 2007 performance at London's O2 Arena, so one could be forgiven for being both excited and cautious of this ambitious time table. 'Celebration Day,' the live album featuring songs from the Dec. 2007 benefit concert, will be out on Nov. 19.
Consequence of Sound reports that artist Shepard Fairey has been chosen to re-design the artwork for the reissues. This certainly isn't new ground, as classic rockers from the Who to Peter Gabriel are reconfiguring old albums to sell to fans.
More From Ultimate Classic Rock