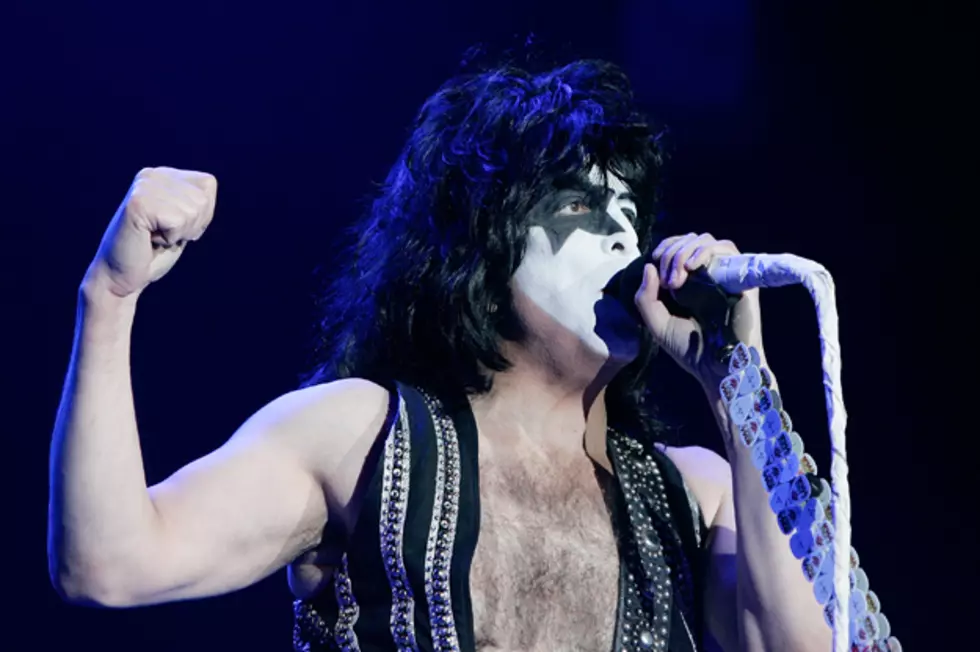 Kiss Singer Paul Stanley's Mother Passes Away
Jo Hale, Getty Images
Kiss vocalist Paul Stanley and his family are currently in mourning as his mother, Eva Eisen, passed away on Saturday (Sept. 29) at the age of 88.
Stanley had just recently come off the road, where Kiss had been touring with Motley Crue over the summer months. At this point, the group was in between treks and preparing for the Oct. 9 release of the 'Monster' album.
Eisen was born in Berlin, Germany and would later impart her love of music on her son. Stanley has credited his mother with starting him on his musical path, with her passion imprinting on him at a young age. The cause of death was not given, but the vocalist was able to gather his thoughts to make a public statement about the loss of his mother. Stanley stated in a posting at the band's website:
My mother found so much pleasure and fulfillment in all the various types of music that she loved so. It was through her that I, too, found that same passion. She lived long enough to see, enjoy and love an extended family that included her children, grandchildren, and great grandchildren. She found numerous ways to contribute to her community and was appreciated and loved by those who knew her. My mom was the matriarch of our family and words cannot express our loss.
The other members of Kiss also commented on Stanley's loss in the posting, adding:
From the earliest days of Kiss until recently, Eva was always seen by fans at New York-area shows. We send our deepest sympathies to Paul and his family. Our thoughts and prayers are with you.
Ultimate Classic Rock sends our condolences to Paul Stanley and his family.
More From Ultimate Classic Rock