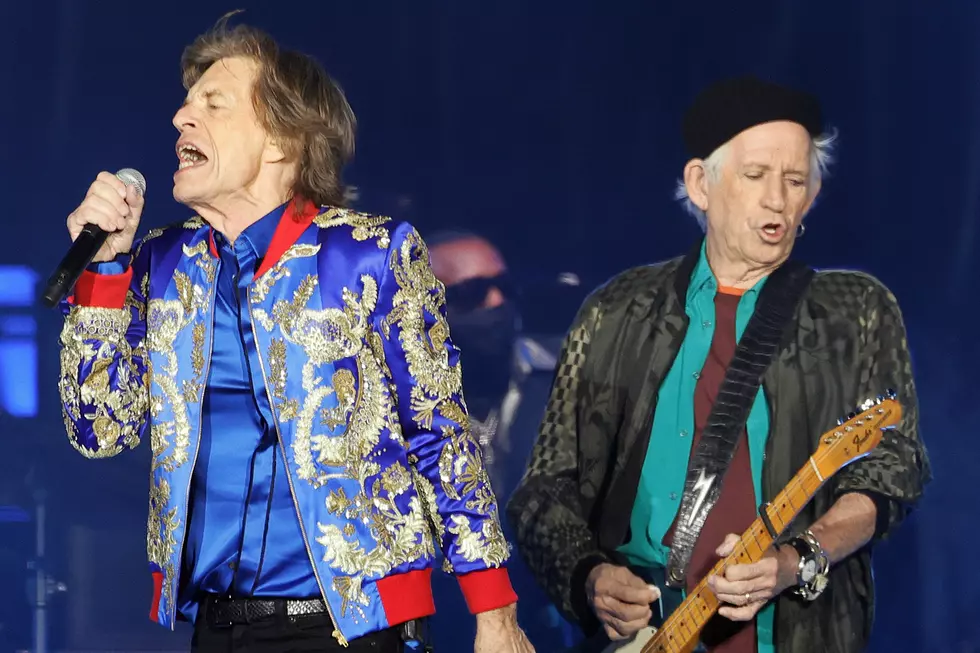 Keith Richards on Why Mick Jagger Makes Some Songs 'Really Bad'
Ethan Miller, Getty Images
Keith Richards said Mick Jagger made some songs "bad" when the Rolling Stones tried to record, and that contributed to the 18-year delay between their upcoming album Hackney Diamonds and their last original LP, A Bigger Bang.
In a recent interview with the BBC, the guitarist refused to discuss the meanings behind the singer's words on the latest record, insisting, "Mick writes the lyrics. ... But he's got some angst in him, and I said, 'Well, let's use it.' From my point of view, the essential thing about making a record is that the singer has to want to sing the material. Mick, given a song that he's not interested in, can really make it bad. And that's maybe one of the reasons it took 18 years because Mick's waves of enthusiasm come and go."
Richards described the Stones as "very real guys" and added that "when we start playing we all know, 'Yep, that's it,' or 'No, that isn't it.' And if it feels phony, then we have to watch ourselves."
READ MORE: When the Rolling Stones Came Down With 'Goats Head Soup'
He said he enjoyed the concept of staying "real," reporting it was embedded in their approach to recording Hackney Diamonds: "We actually cut this record primarily for vinyl. It's by far the best sound if you want to listen to a record properly.
"Digital is toy town. It's synthesizers. And now you have AI, which is even more superficial and artificial. Vinyl gives you what's real and I prefer to hear it that way."
Richards also praised Jagger's insistence that the band began work on the record as soon as the Stones completed their last tour. "He hit me in the right spot," the guitarist said. "I've always wanted to record the band as soon after we get off of the road because the band is lubricated."
Was Andrew Watt the Rolling Stones' Studio Referee?
However, he disagreed with bandmate Ronnie Wood's assessment of how producer Andrew Watt contributed. "We had a referee, which is something we lacked since the Jimmy Miller days," Wood noted. "We needed someone tightening up and kicking us. [Watt] disciplined us and said, 'Come on, you're not going to do that tomorrow, you're going to do it today.'"
Richards countered: "I can understand Ronnie seeing it that way, but the real referees are Mick and me. Andrew just had the right amount of energy and the right amount of know-how to pull it off."
15 Musicians Who Almost Joined the Rolling Stones
Becoming a member of one of the longest running rock bands of all time is no easy feat.
Gallery Credit: Allison Rapp
More From Ultimate Classic Rock