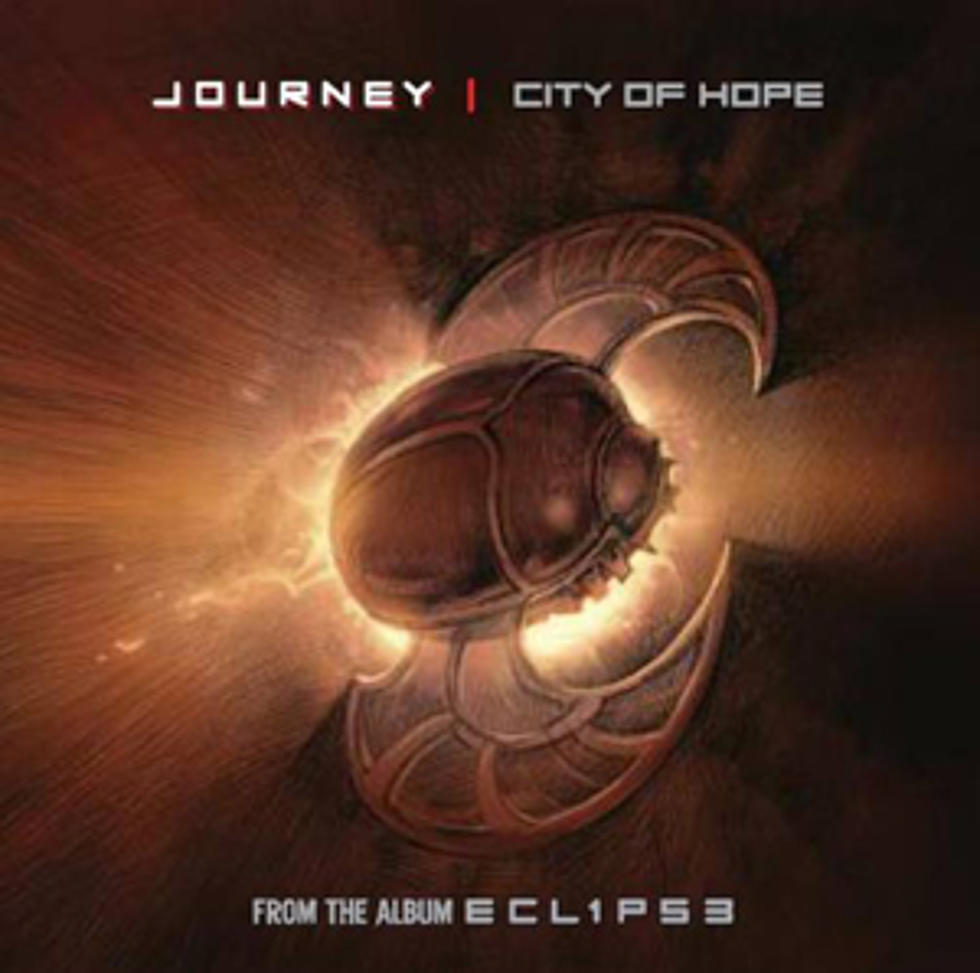 Journey, 'City of Hope' – Song Review
Journey looks to the future with a positive mindset on their new song 'City of Hope.' The upbeat, guitar-dominated rocker is the lead track and first single from their new album 'Eclipse.'
This is the second Journey album to feature lead singer Arnel Pineda, a Fillipino singer-songwriter who joined the band in 2007, and who so far has thrilled fans at concerts with his versions of band classics such as 'Faithfully' and 'Separate Ways.'
It's a tall shadow he's looking to step out of, filling in for the beloved Steve Perry. One thing that helps him avoid direct comparisons is the fact that 'City of Hope' seems more like a Neal Schon guitar-led band than the keyboard-heavy Journey that ruled the airwaves back in the '80s.
Schon, who you may remember, served as guitarist for Santana and played alongside Sammy Hagar at various points in his career, leads the way with a torrent of high pitched, squealing notes as the song opens, and generally keeps things rocking throughout, with the clean-sounding keyboards largely relegated to a more complimentary role.
As for Pineda's voice, well, truthfully it lacks the distinctive charisma of Perry, particularly on the verses, but he can sure hit the high notes, and when the oversized chorus hits, you hear just enough of the connection to the Journey's past to realize why they hired him.
The song's upbeat message is sure to get your spirits up if you're having a bad day: "There's a city of hope beyond our fears / Where miracles happen / Where truth can be heard / Don't you want to go / To the city of hope / Fountain of faith / Connecting us all / A network of love / To answer the call / That's where I'm from / The city of hope."
'Eclipse' will be available on May 24. Journey will be on tour this summer all over America, with Foreigner and Night Ranger no less, You think we're not going, with our old-school cigarette lighters in tow? Well then you're crazy, and yeah, we pulled the regulator off so the flame can get real high, too.
Listen to 'City of Hope' by Journey
More From Ultimate Classic Rock