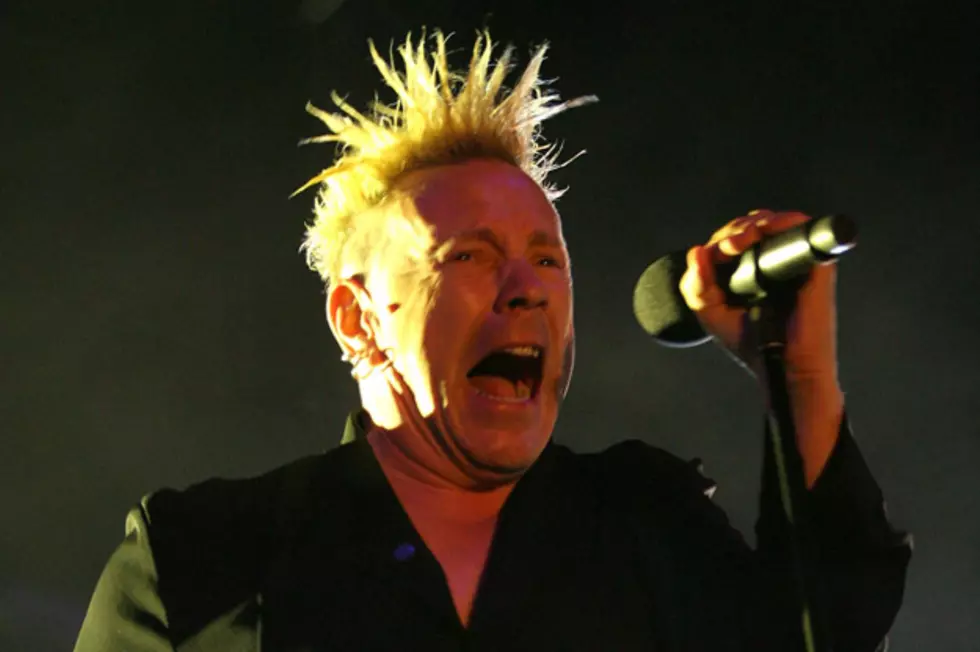 John Lydon Says He'll Never Record Another Sex Pistols Song
It's looks as though we can say farewell to Johnny Rotten. The singer, also known as John Lydon, told the Guardian that he feels that he's completely disconnected from his Sex Pistols days and doesn't think he'll ever record another track with the band.
He explains, "I can't write for the Pistols. Emotionally, I'd be imitating myself, so respect it for what it was." Instead, Lydon says that his other band, Public Image Ltd., is the one where he still has something to say. He adds, "PiL is expression of freedom, and you can't go backwards once you've done that. Any new ideas go into PiL. My inspiration is everything that the human being gets up to. I don't listen to any music when I'm in PiL-zone, because influences can poison your well."
While both bands have done well, Lydon has his own ideas on how he'd like to be remembered. He says, "[I want to be remembered as] someone who has stood up for the disenfranchised. My family and friends will remember me as a bloke who likes a good laugh, and I don't let the bastards grind me down. Oscar Wilde turned the world upside down and was able to laugh at it, and hopefully by the time I'm 120 and worn out, that's what I will achieve."
Lydon is currently promoting the new Public Image Ltd. album, 'This is PiL,' and has European shows booked through August. Though there are no U.S. dates on the calendar, the band's website states that they will tour stateside later this year.