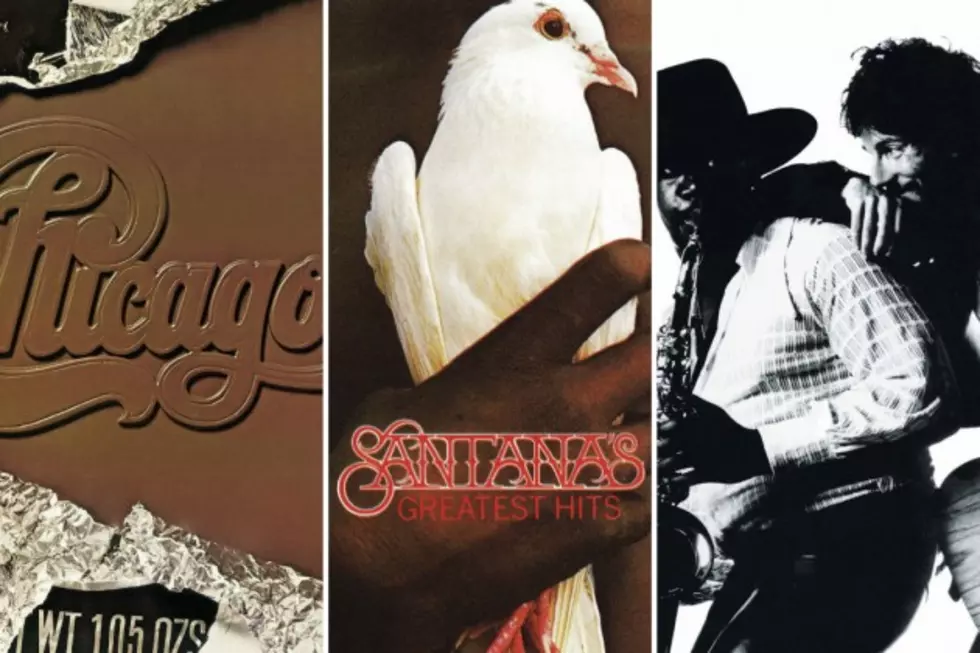 Art Director John Berg Dies at 83
Columbia
John Berg, the distinguished art director whose long tenure at Columbia Records produced some of the most instantly recognizable album covers in rock history, has died at the age of 83. The New York Times reports that Berg died of pneumonia Oct. 11, citing confirmation from his wife, Durell Godfrey.
Berg started his Columbia career in 1965, seeking out the label because, as he told The Cooper Union, it was "bigger in scope" than most other imprints, with a wide-ranging roster that would allow him to experiment with a variety of design styles. "My wife was pregnant and I was out of work," he recalled. "I just dropped my portfolio off for freelance consideration and got hired on the spot as art director. It was a place of great interest to me and everybody else in the graphics dodge."
Under Berg's purview, the Columbia art department became a frequent source of iconic artwork, churning out records whose covers reflected his sense of humor, willingness to experiment, and appreciation for fine art from assorted disciplines. Some of the more distinctive moves he made early on included commissioning a Milton Glaser poster for Bob Dylan's Greatest Hits and approving Robert Crumb's unforgettable art for Big Brother and the Holding Company's Cheap Thrills, as well as picking the classic cover shot for Bruce Springsteen's Born to Run.
One of Berg's most widely seen — and still instantly recognizable — works was the logo for Chicago, which he made a tradition of somehow altering for each of the band's Columbia releases (a custom the band continued for years even after leaving the label). Many of his greatest hits, so to speak, were later collected in the label's retrospective book, 360 Sound: The Columbia Records Story.
Even though he moved on from his post in 1985, Berg's work continues to resonate, as evidenced by a well-attended gallery show dedicated to his work which ran at Guild Hall in East Hampton, N.Y. from 2012-13. Looking back, he attributed a portion of his work's longevity to the same reason he wanted to work at Columbia — his ability to work free of stylistic constraints.
"I don't have a style because if I did have a style all the stuff would look alike," he told The Cooper Union. "One thing doesn't look like the other. I just did what I liked."
Remembering Other People We've Lost in 2015
This Day in Rock History: October 13
More From Ultimate Classic Rock