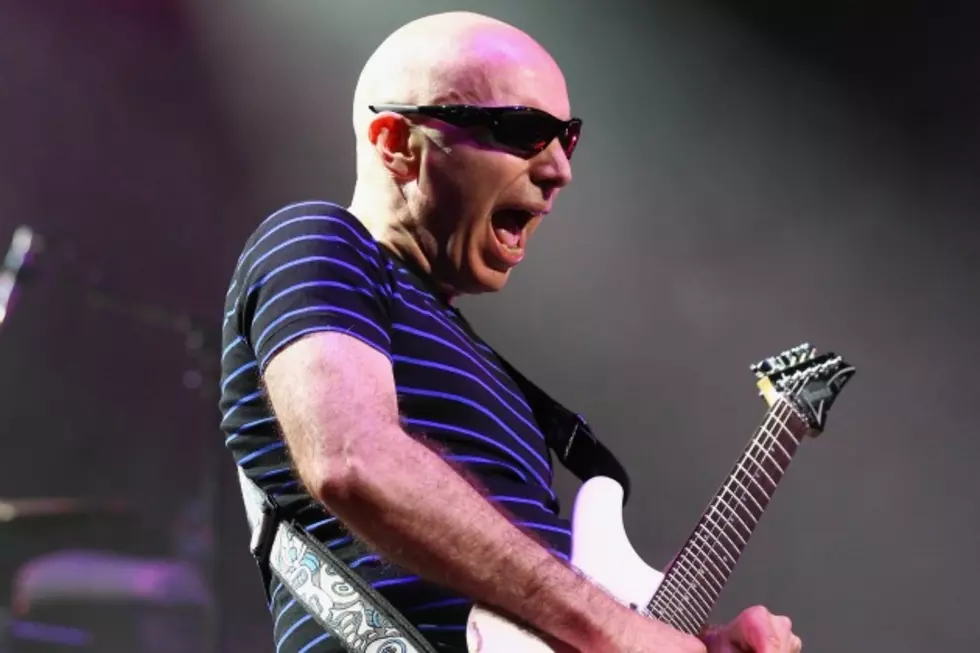 Joe Satriani Announces New Album 'Unstoppable Momentum'
Robert Cianflone, Getty Images
Now that he's had a few moments to catch his breath following Chickenfoot's latest round of dates, Joe Satriani is ready to start building momentum as a solo artist again.
In fact, as he recently announced, Satriani has working up 'Unstoppable Momentum,' his 12th studio LP. Calling it the result of "a very prolific and cathartic two months," he predicted the new music "should see a release date of May 7th."
The new record, which follows 2010's 'Black Swans And Wormhole Wizards,' could contain as many as 16 tracks, "all heading in different directions and touching on a variety of musical influences." Featuring Mike Keneally on keyboards, Chris Chaney on bass and Vinnie Colaiuta on drums, with producer Mike Fraser manning the board for the sessions, the songs found Satriani looking to "crank up the energy level of the sessions, and allow for more individual expression of the material, from each player...The chemistry between these awesome players was fantastic, and we blazed through all the tracks with everyone laying down amazing performances."
Satriani isn't the only Chickenfooter returning to solo pastures in 2013 -- Sammy Hagar recently announced that he'd be putting out his own record this year, so even while the band is laying low, fans can still look forward to new music.