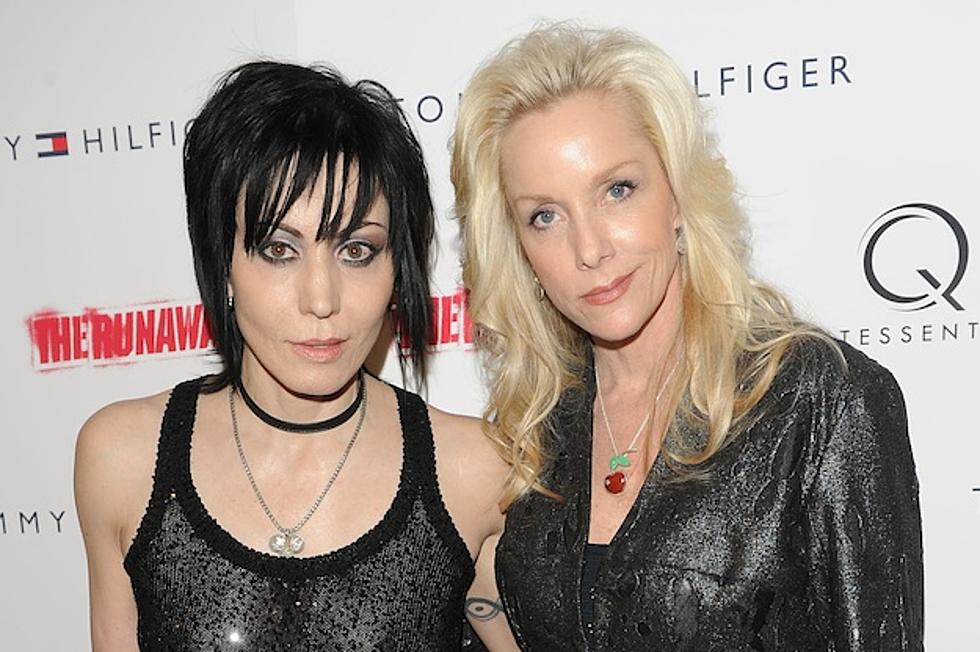 Joan Jett Takes Legal Action Against Runaways Tribute Disc
Founding Runaways guitarist Joan Jett and singer Cherie Currie are suing to stop the release of an album set to pay homage to the '70s all-girl rock band. The disc, 'Take It or Leave It: A Tribute to the Queens of Noise' is set to come out on June 28.
Jett claims that one of her label's former employees spearheaded the unauthorized album without the permission of the Runaways. The ex-staffer now works for Main Man Records, which is releasing the disc. Jett also accuses Main Man of using her name and Currie's name to promote the album.
A lawyer representing Jett and Currie says the lawsuit "isn't about money," but is intended to prevent the label from releasing the tribute album. "This is strictly about preserving reputation and quality that both Joan and Cherie are known for," says the attorney, Oren J. Warshavsky.
In an odd twist, the album, if it is released, is set to include a song featuring vocals by Currie, as well as a track by original Runaways drummer Sandy West's band Blue Fox. Other artists on the album include New York Dolls singer David Johansen, the Donnas and the Dandy Warhols.
In addition to Jett, Currie and West, the Runaways also featured bassist Jackie Fox and guitarist Lita Ford.
In other news, Joan Jett & the Blackhearts will be playing a number of state fairs and festival this summer. Click here for the group's latest itinerary.
Watch the Runaways Perform 'Cherry Bomb' in Japan
More From Ultimate Classic Rock