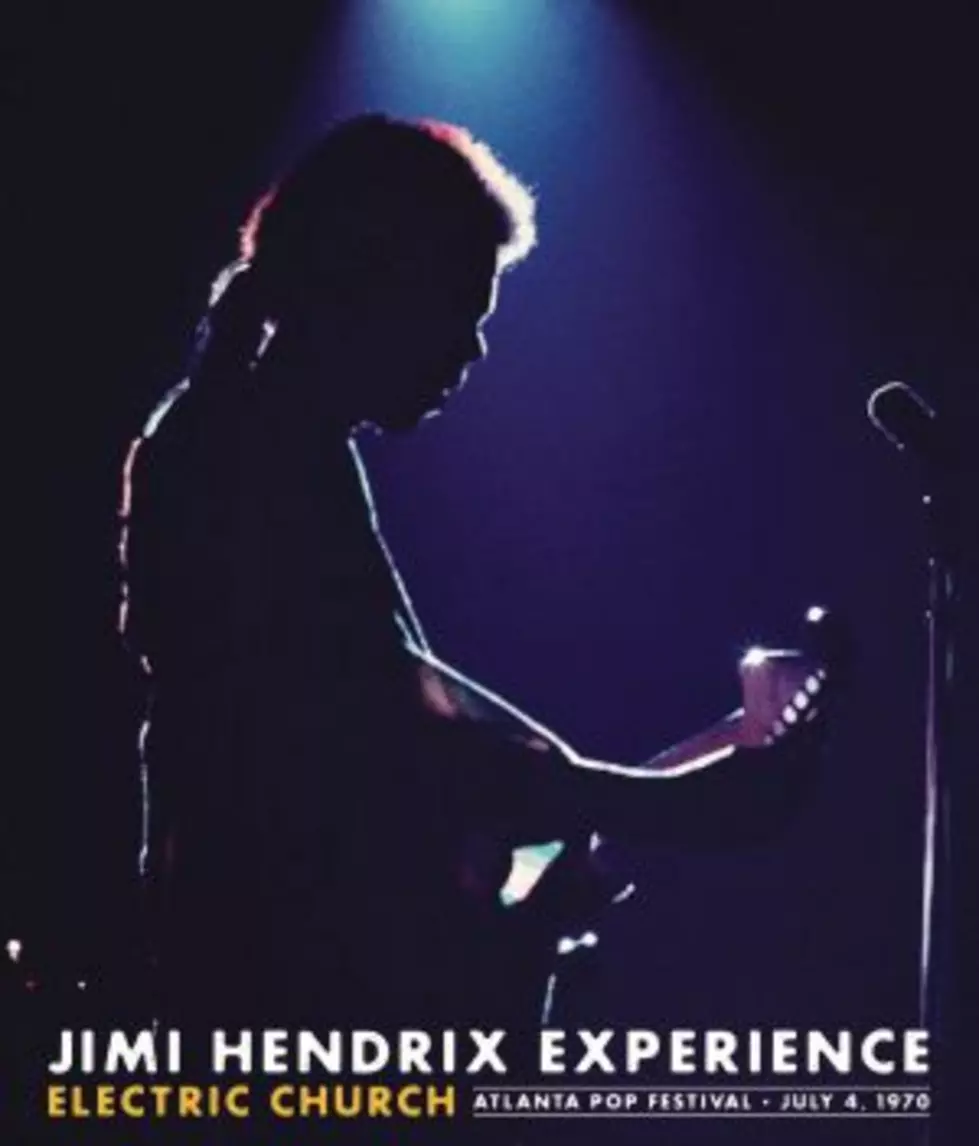 Jimi Hendrix 'Electric Church' Concert Doc Schedules DVD/Blu-ray Release
Experience Hendrix / Legacy
Clear some room on your DVD shelves, Jimi Hendrix fans: Electric Churchis coming home.
As previously reported, Jimi Hendrix: Electric Church captures the legendary guitarist's performance at the 1970 Atlanta Pop Festival; following a September engagement on Showtime and the Aug. 28 release of the soundtrack, the home version of the film — which features footage not included in the televised broadcast — is scheduled to arrive Oct. 30.
Electric Church largely consists of footage filmed by future Buddy Holly Story director Steve Rash, who stored the film in a barn after plans for a Woodstock-style documentary fell through. More than 30 years later, the reels were finally developed, offering fans long-overdue opportunity to enjoy what a press release promises is "a transcendent viewing experience."
The home version's audio soundtrack includes stereo and 5.1 surround sound mixes taken from the original master tapes by Hendrix's recording engineer Eddie Kramer. Bonus material includes performances of "Red House" and "Freedom," both left off the broadcast, as well as a music video for "Room Full of Mirrors" that combines existing footage with previously unreleased photographs of the show. You can check out the Electric Church performance of "Purple Haze" here, and take a look at the complete track listing below.
Jimi Hendrix Electric Church DVD/Blu-ray Track Listing
"Fire"
"Spanish Castle Magic"
"Red House" (not in televised version)
"Room Full of Mirrors" (not in televised version)
"All Along the Watchtower"
"Freedom" (not in televised version)
"Foxey Lady"
"Purple Haze"
"Hey Joe"
"Voodoo Child (Slight Return)"
"Stone Free"
"Star Spangled Banner"
"Straight Ahead"
See Jimi Hendrix and Other Rockers in the Top 100 Albums of the '60s
More From Ultimate Classic Rock