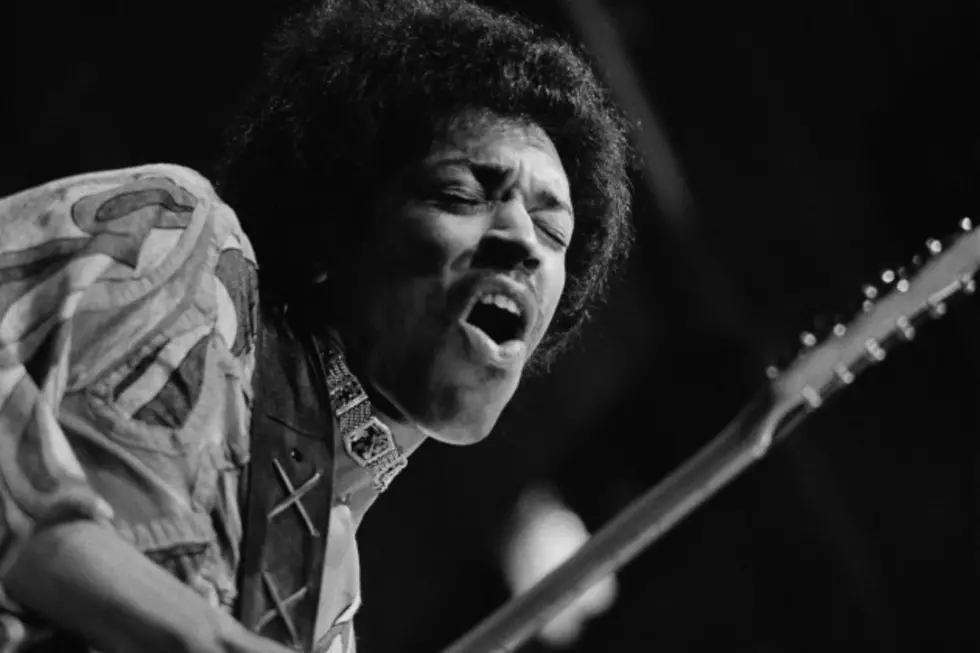 New Jimi Hendrix Album Planned for 2013
Hulton Archive
It hardly seems possible, given how aggressively his vaults have been mined for material over the years, but we can expect yet another album from Jimi Hendrix next year.
Rolling Stone reports that the new set, dubbed 'People, Hell and Angels,' consists of 12 previously unreleased songs that were recorded during 1968-69 while Hendrix worked as a solo artist apart from the Experience.
Describing the tracks as going in "new, experimental directions," RS says the sessions were planned for inclusion in Hendrix's never-released 'First Rays of the New Rising Sun,' the record he was working on at the time of his death in 1970. It sounds like Hendrix was moving in a more layered direction, incorporating a second guitar into the mix, along with horns, keyboards, and percussion.
While it comes more than 30 years after his death, this project was actually a going concern in the final months of Hendrix's life; while he worked on 'First Rays,' which he planned on releasing as a two- or three-LP set, he mused about collecting songs that didn't fit onto a separate album, suggesting it could be titled 'People, Hell and Angels.'
'People, Hell and Angels' will serve as the follow-up to 2010's 'Valleys of Neptune,' which unveiled another 12 previously unreleased tracks from the 'First Rays' sessions; it'll also bring Hendrix's list of posthumous studio albums to an even 10, far outnumbering the three classic records he managed to release during before his death.
More From Ultimate Classic Rock