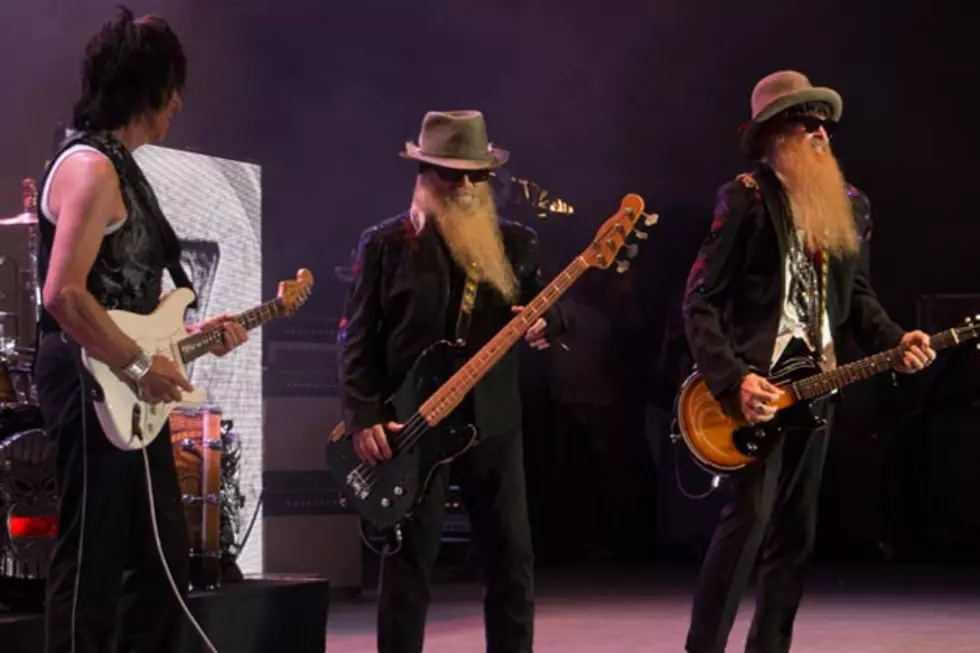 Jeff Beck and ZZ Top Tour to Resume in 2015
Peter MacKay
The band announced its plans in a Facebook post, insisting "Dusty's well-being is paramount," and letting fans know they'll be off the road for the rest of the year while Hill rehabs the wounded hip he sustained after stumbling on the tour bus. "We're looking forward to getting out there and rockin' it with Dusty in a big way ... 100 percent," added Hill's bandmates Billy Gibbons and Frank Beard, while Hill joked that he wants to add Slim Harpo's 'Hip Shake' to the set list for the next round of dates.
Added Beck, "We are looking forward to getting back out there with ZZ Top and are grateful that Dusty is on his way to a complete recovery."
Those shows are already falling into place, including a number of rescheduled gigs with Beck. Although some of the canceled dates will not be rescheduled, they've announced plans to make up six shows in May 2015, with promises of a complete updated schedule to be released next week. Take a look at the current list of gigs below, and keep an eye on this space for further news.
Jeff Beck/ZZ Top 2015 Tour Dates
5/01 - Thackerville, OK
5/02 - The Woodlands, TX
5/07 - Tampa, FL
5/08 - W. Palm Beach, FL
5/09 - Saint Augustine, FL
5/10 - Alpharetta, GA
Canceled 2014 Tour Dates Not Slated to Be Rescheduled
9/25 - Bloomsburg, PA
9/26 - West Springfield, MA
9/27 - Portland, ME
10/08 - Ft. Wayne, IN
10/15 - Columbia , SC
More From Ultimate Classic Rock