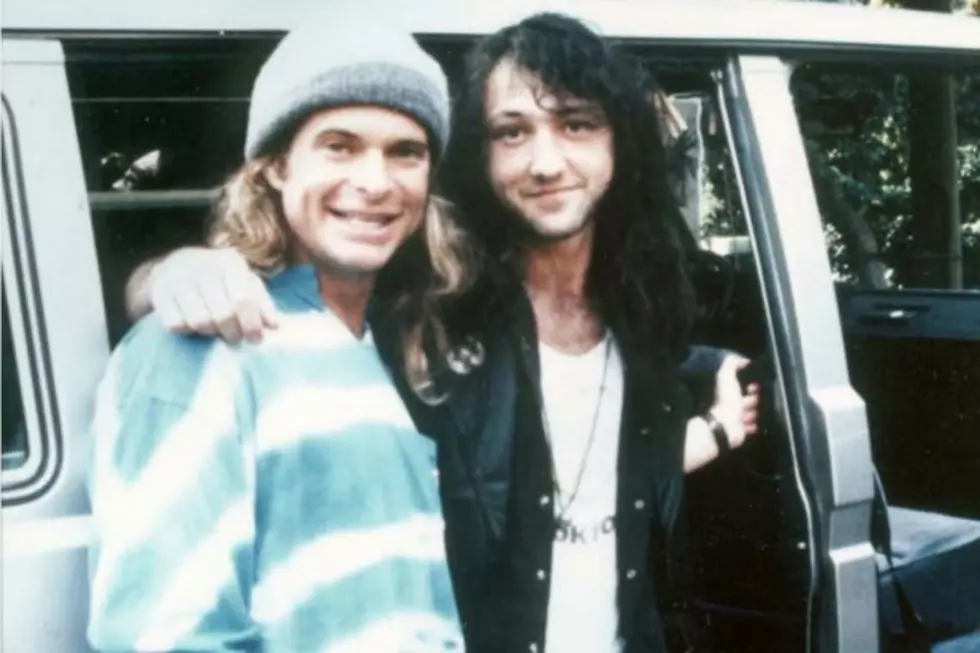 Jason Becker Considering Releasing Songs Written With David Lee Roth
'Jason Becker: Not Dead Yet'
On his next album, guitarist Jason Becker may revisit an important chapter of his past.
Becker looked back on his time in David Lee Roth's solo band during a recent appearance on the Talking Metal podcast, which you can listen to below. Although Becker's Roth stint was brief, and sadly curtailed by the rapid advancement of the amyotrophic lateral sclerosis (ALS) that ultimately robbed him of his ability to play, there remains unreleased material from their sessions for Roth's 1991 'A Little Ain't Enough' LP -- and it may eventually see the light of day.
"There were a couple that didn't make it. I think might put them on my next album, but they won't have Dave's singing," he told Talking Metal. "One was totally recorded, but Dave's track was just a scratch track."
Becker, who was honored late last year with the most recent in a series of benefit concerts, is also the focus of 'Jason Becker: Not Dead Yet,' a documentary offering a look at his rapid rise through the ranks of young guitarists in the late '80s and subsequent journey through life with ALS. His most recent solo collection, 'Boy Meets Guitar, Vol. 1 of the Youngster Tapes,' was released in 2012.
See the Yearbook Photos of David Lee Roth and Other Rock Stars
More From Ultimate Classic Rock