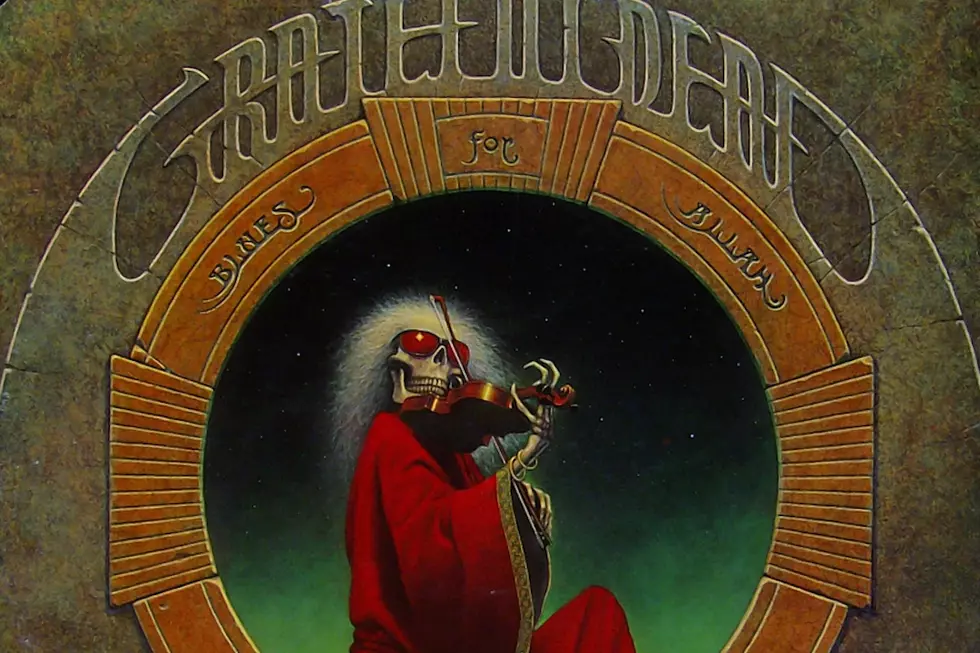 When the Grateful Dead Welcomed Back Mickey Hart on 'Blues for Allah'
Grateful Dead
Time away and the return of percussionist Mickey Hart gave the Grateful Dead new life on Blues for Allah.
When the album arrived on Sept. 1, 1975, the Dead were coming off a rare hiatus from touring. Hart, meanwhile, hadn't been on a studio album since 1970's American Beauty. The period had also seen the Grateful Dead lose founding member Ron "Pigpen" McKernan, whose 1973 death led to the addition of the more jazz-leaning Keith Godchaux on keyboards.
The results were two albums, 1973's Wake of the Flood and 1974's From the Mars Hotel, which reached the Top 20 but often failed to match the creative heights of the Grateful Dead's best work. Blues for Allah not only got them back on track, as they finally seemed to be coalescing again in the post-Pigpen era, it also found the Dead dabbling in exotic and exciting new musical themes.
Blues for Allah opens with a layered three-song suite, highlighted by the aptly named, fusion-inspired "Slipknot!" at the cycle's mid point. Dark and intriguing, the band-written instrumental's shifting time signatures and crazy chord changes lift Jerry Garcia and Robert Hunter's melancholy opening "Help on the Way" before resolving with the jaunty "Franklin's Tower" in a triumph of conception.
Hear the Title Track From the Grateful Dead's "Blues for Allah'
The Dead's rangy trip continues through "King Solomon's Marbles," where Godchaux unleashes an inspiring, Herbie Hancock-ish turn on the Fender Rhodes. The only slight early stumble comes courtesy of Bob Weir's low-charting single "The Music Never Stopped," which isn't much more than a rewrite of the far better "Playing the Band."
They open side two with the delicately gorgeous "Crazy Fingers," before Weir offers a fleet finger-picking highlight in "Sage and Spirit." The lengthy, chant-spiked "Blues for Allah" sequence – inspired, Hunter said in his 1993 book Box of Rain, by the assassination of Saudi Arabia's King Faisal, a Grateful Dead fan – takes the group on an endlessly intriguing Saharan adventure.
Blues for Allah soared to No. 12, while three tracks – "Franklin's Tower," "The Music Never Stopped" and "Crazy Fingers" – became concert staples. Through it all, Hart receives songwriting credit on part two of "King Solomon's Marbles" and the middle section of the title track, but his unmistakable imprint is everywhere.
There's a different alchemy within the Grateful Dead, and you hear it all over again on this album, when Hart begins adding splashes of percussion – cowbells, chimes, triangles and a second complete rhythm. He's the straw that stirs the drink.
Grateful Dead Albums Ranked
Even the Grateful Dead's most ardent supporters admit that making albums wasn't one the band's strengths.
A Grateful Dead Member Is Part of Rock's Tragic '27 Club'
More From Ultimate Classic Rock