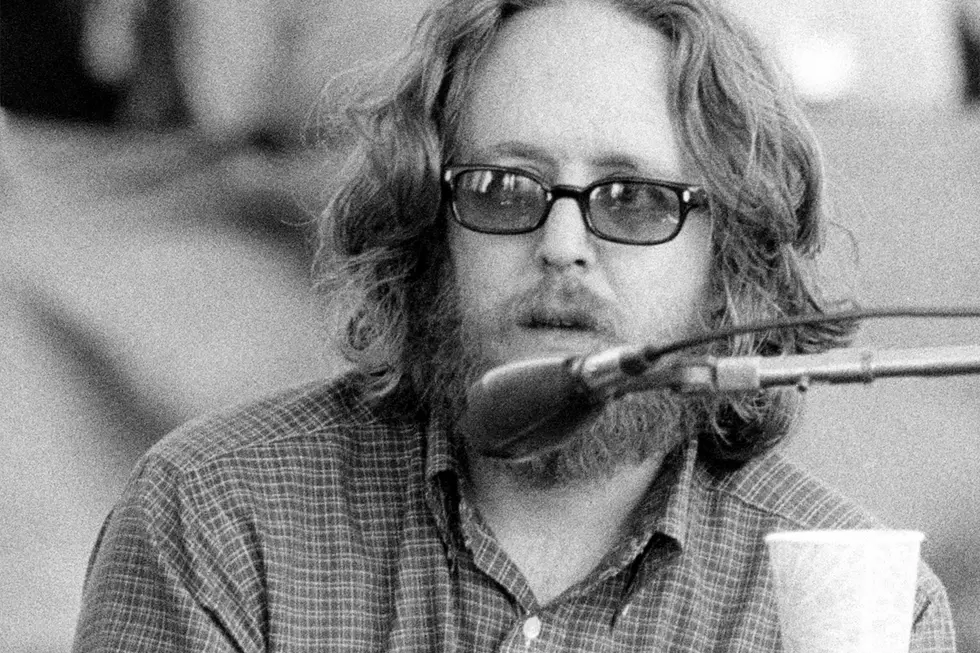 The Lasting Impact, and Sudden Death, of the Grateful Dead's Keith Godchaux
Ed Perlstein, Getty Images
In 1971, the Grateful Dead needed a new keyboard player.
Ron "Pigpen" McKernan had been a major part of the band's foundation since it formed, but illness had increasingly kept him from the road. Tom Constanten had helped the Dead realize their musical visions in the late '60s on Anthem of the Sun and Aoxomoxoa, but they had since moved into a rootsier direction and piano and harpischord were no longer needed.
Phil Lesh associate Ned Lagin and Jerry Garcia collaborator Howard Wales had both contributed piano and organ to American Beauty, but Lagin was returning to the East Coast for graduate school (he would return to the band in 1974, helping create the avant-garde Seastones collaboration with Lesh), and Wales' playing was just too "out there" for a band uncovering its Americana roots.
Enter Keith Godchaux, whose wife, Donna Jean Godchaux, cornered Garcia after a solo gig and announced, "This is my husband, Keith. He's the Grateful Dead's new keyboardist."
Watch Keith Godchaux Play 'Big River' With the Grateful Dead
Keith Godchaux had played piano his entire life. Like Constanten before him, he had "never played rock 'n' roll" until joining the Grateful Dead. His background was in Dixieland, big band and cocktail-lounge jazz. Throughout most of the '60s, he was the resident pianist at a lounge in Walnut Creek, a lazy suburb east of San Francisco.
Godchaux officially joined the Grateful Dead in late 1971, with Donna coming along too as a vocalist. The earliest rehearsal tapes from September 1971 find the new keyboard player already comfortable and confident with the material. Both Godchauxs came into their own during the band's tour of Europe during the spring of 1972. Keith's piano and Fender Rhodes playing were instrumental in the evolution of the Dead's sound and helped to construct many of the band's best-loved songs.
Still, while Godchaux's crystalline piano flourishes and boogie-woogie barrelhouse playing helped cement some of the Dead's finest years, the constant grind of touring wore him down. He struggled with depression and a heroin addiction. By the end of the '70s, his playing had fallen by the wayside, and tours became filled with nightly clashes with Donna. In early 1979, both Godchauxs were dismissed from the band.
Watch Keith and Donna Godchaux Perform in 1975 at Winterland
Keith and Donna regrouped and started the Heart of Gold Band, featuring a hot-shot Bay Area guitarist named Steve Kimock. They played to enthusiastic audiences and cut one record before Keith was killed in a car accident on July 23, 1980.
His legacy with the Grateful Dead can be heard throughout their music of the '70s, from his work on the popular live album Europe '72 to the exalted tours that ran through 1977. In 1975, during a group hiatus, the Godchauxs released Keith and Donna on the Dead's Round Records imprint.
See the Grateful Dead Among the Top 100 Live Albums
More From Ultimate Classic Rock