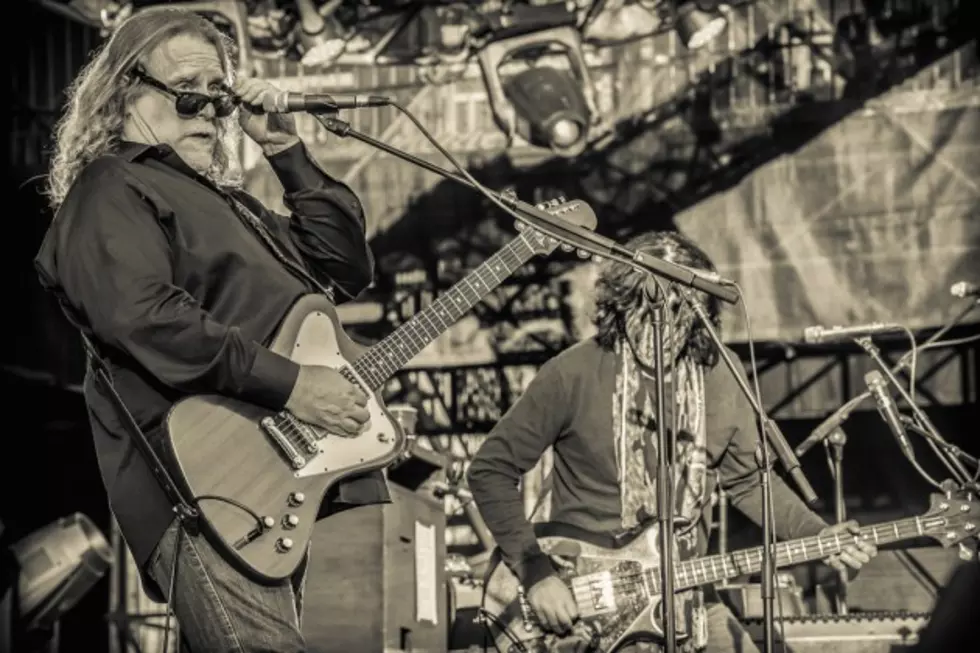 Gov't Mule Returns for Scorching Set at Mountain Jam 2015
Joshua Timmermans, Mountain Jam
Gov't Mule looked none the worse for the wear through a brawny early-evening set today at Mountain Jam, despite having played a very late tribute to Pink Floyd the night before.
Warren Haynes led his band through a career-spanning string of songs -- from "Mule" (found on their 1995 self-titled debut) and "Blind Man in the Dark" (1998's Dose) to "About to Rage" (2004's Deja Voodoo) and "Forsaken Savior" (2013's Shout!) -- this evening (June 6) at Hunter Mountain, N.Y. They also offered covers of tracks from Haynes' old group the Allman Brothers Band ("Dreams"), jazzman John Scofield (with whom Gov't Mule has previously performed), John Lennon ("Working Class Hero" and "She Said She Said," which referenced several other favorites by Beatles) and Stevie Wonder (the closing "Superstition").
Perhaps the show's most emotional moment, however, arrived via a lengthy examination of "The Thrill is Gone," the late B.B. King's signature song. Haynes and keyboardist Danny Louis traded lonesome exchanges through most of the song's middle, before the guitarist roared back to complete the tribute.
That they played with such focus and fury was all the more impressive considering Gov't Mule had been on stage early into this morning, performing a midnight show dubbed Dark Side of the Mule. "I'm glad to see everybody survived last night," Haynes joked as he introduced "Endless Parade" from 2006's High & Mighty. "It's the sunny side of the Mule today."
The busy Haynes also sat in with moe on Thursday (June 4), the opening night of Mountain Jam 2015. Still to come tonight: The Black Keys' headlining performance. Watch the entire event live from the comfort of your couch by clicking right here. We also have new photos from Robert Plant's Friday night set, as well.
Sunday's slate at Mountain Jam includes a guest appearance by Little Feat co-founder Bill Payne, who's set to join multi-instrumentalist Larry Campbell and singer Teresa Williams. The Alabama Shakes are also scheduled to perform. Visit the Mountain Jam site for complete lineup information and to purchase tickets.
See the Allman Brothers Band and Other Rockers in the Top 100 Albums of the '90s
Warren Haynes Talks About the Allman Brothers