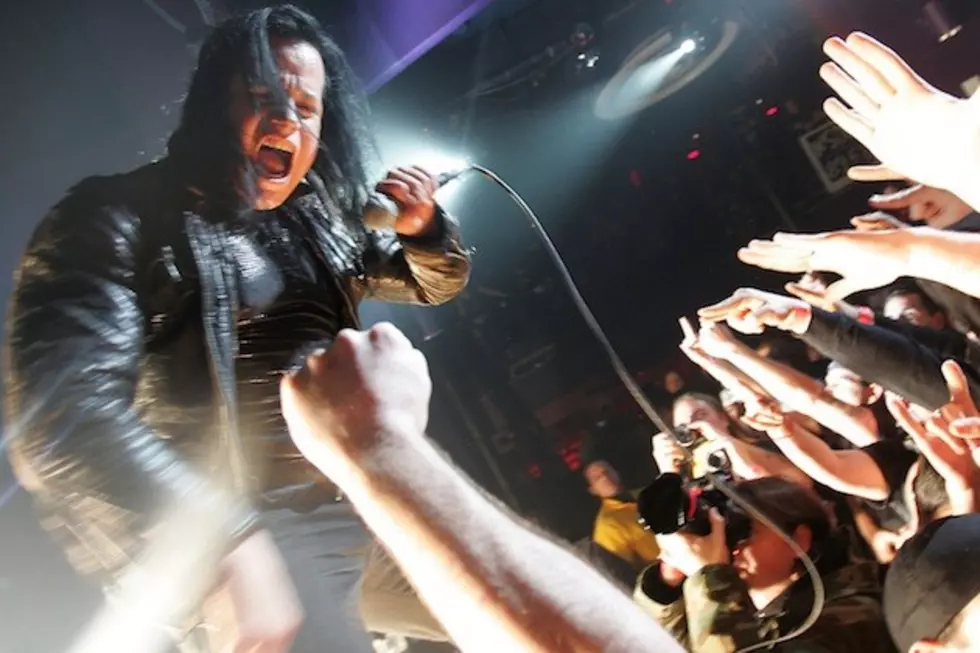 Glenn Danzig Sues Former Misfits Bandmate
Scott Gries, Getty Images
Danzig and Only first feuded in the late-'80s, when, as Vintage Vinyl News puts it, "Danzig released two albums of previously unheard Misfits material on which he did some extensive overdubbing to avoid paying royalties to former band members." The lengthy case that followed eventually led to a settlement that granted Only and his brother, Paul Caiafa, rights to the Misfits name and the band's distinctive logo. Naturally, those rights were then licensed in a variety of merchandising deals -- and now Danzig wants a piece of the action.
The A.V. Club notes that Danzig's suit alleges breach of contract, "among other things," and claims Danzig is the only reason anyone knows who the Misfits were in the first place. In fact, as their report points out, the papers filed with the court claim "Danzig was the one who brought Only into the group after its founding, even though Only's 'primary qualification was that he had recently received a bass guitar for Christmas.'"
The A.V. Club points to a recent Noisey article that attempts to offer a comprehensive list of all the Misfits merchandise for sale, and it's easy to understand why Danzig would want to at least try and work his way in: there's a ton of this stuff, including such admittedly cheesy Misfits gear as baby onesies, fishing hats, high heels, shower curtains, and UGG boots. Someone is obviously making money here.
Unfortunately for Danzig, that earlier settlement seems to leave him without much of a legal leg to stand on -- at least according to a statement released by Only and Caiafa, who say the lawsuit "can only be described as a sour grapes tantrum based on outrageous allegations, the majority of which are completely false, while others are ill conceived and grossly misguided -- and will be proven false in court...Apparently Danzig's own product line doesn't sell as well as he might like, but the...lawsuit is nothing more than a calculated attempt to unfairly and improperly enrich himself from revenue streams to which he is not entitled."
For what it's worth, Danzig's suit claims that the settlement included a provision stating that the members would share merchandising royalties, and it's definitely hard to imagine why he'd completely give up the potential for any future profits. Stranger things have happened, though -- like official Misfits bikini wear, for starters -- and whatever happens next, it looks like you'll still be able to buy the band's swag at your local Hot Topic for the foreseeable future.
More From Ultimate Classic Rock