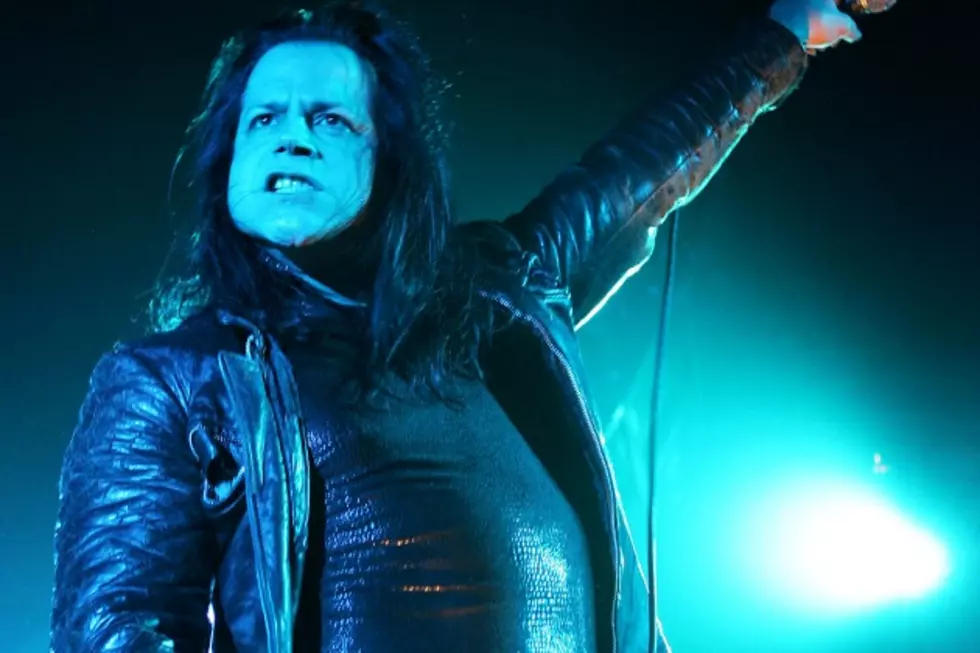 Glenn Danzig Loses Lawsuit Against Former Misfits Bandmate
Scott Gries, Getty Images
Glenn Danzig's hopes of wresting a portion of Misfits merchandising profits from his former bandmates appear to have reached a legal dead end.
As we previously reported, Danzig had gone to court against Misfits bassist Jerry Only, alleging that under the terms of an earlier agreement, Danzig was entitled to some of the money currently being generated by the burgeoning slew of band merchandise. At the time, Only described the suit as "a sour grapes tantrum based on outrageous allegations," and it seems as though the judge assigned to the case agrees with Only's point of view.
Classic Rock Magazine reports that the case has been thrown out of court, with Judge Gary Klausner ruling that "The terms of the provision do not address any obligation regarding trademark registration or negotiations with individual retail merchandisers. Moreover, in reviewing the other provisions contained in the 1994 Agreement, the Court also finds no other terms that govern the parties' conduct as it pertains to trademarking and licensing."
In other words: Danzig's claim of breach of contract can't be substantiated, because according to the agreement in question, all parties have the "non-exclusive right to conduct merchandising and to exploit other rights relating to the use and exploitation of the name Misfits ... and neither [Only] nor [Danzig] has any obligation to account to the other for any revenues derived from the exploitation of merchandising or any other rights."
The ex-partners will now take their rivalry to the road, where the Misfits are shortly scheduled to embark on a four-month tour and Danzig has lined up dates to celebrate the 30th anniversary of his band Samhain.
More From Ultimate Classic Rock