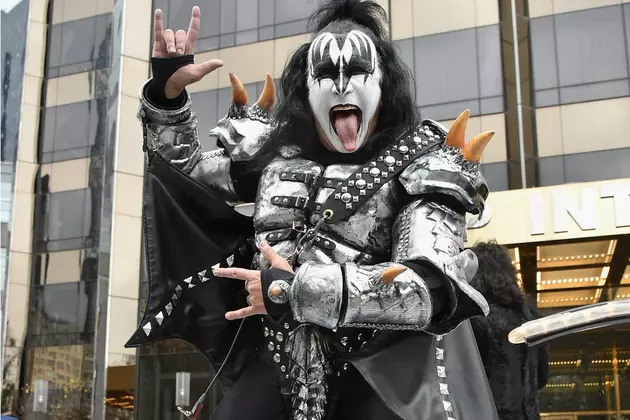 Gene Simmons and His Band Booked for Five Comic Con Performances
Theo Wargo, Getty Images
Gene Simmons will temporarily set aside his Kiss duties for a series of solo appearances at five Comic Con events throughout the spring, summer and fall 2017.
Simmons is being touted as "an iconic star attraction" for the events, which are scheduled to take place at the Wizard-branded conventions in in Cleveland (March 18-19), St. Louis (April 8-9), Philadelphia (June 2-3), Chicago (August 26-27) and Austin (November 17-18).
"I'm excited to bring rock 'n' roll back to Wizard World Comic Con in 2017," said Simmons in a press release. "It will be great to meet fans and perform for them in every city."
"We are thrilled to be working with Gene for our inaugural production by Wizard World Touring," added Wizard CEO John D. Maatta. "Gene is a showman-businessman hyphenate, and there is no better entertainer whom the fans love more."
Simmons is set to play with a solo band for the conventions, which mark a return to Comic Con after his appearance at the Richmond event in 2016. In addition to live musical performances, he's on tap for a variety of fan-friendly activities, including photo ops, autographs and Q&A sessions. Regular passes and VIP packages are available for each of the events — visit Wizard's official site for full details and ticketing information.
The Austin Comic Con will take place shortly after Simmons returns from his voyage on the Kiss Kruise VII, which is scheduled to sail Nov. 5-10 — and will also find him getting up close and personal with fans. Take a look at the first details announced for the Kruise.
Kiss Albums Ranked Worst to Best
More From Ultimate Classic Rock