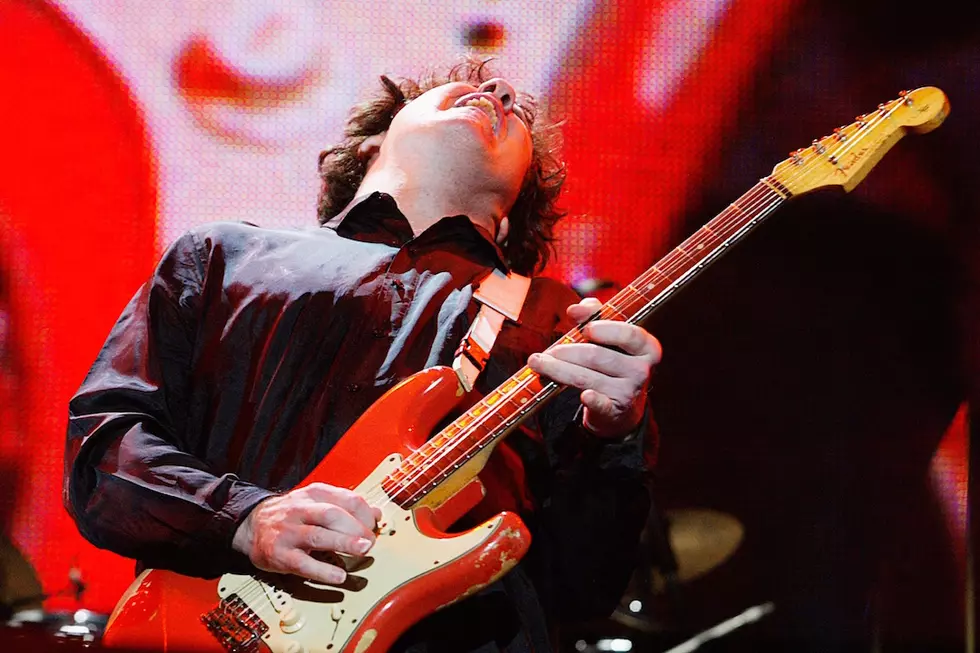 How Gary Moore Closed a Chapter With 'After the War'
Jo Hale, Getty Images
Gary Moore's remarkable career was as long as it was eventful and unpredictable.
With the arguable exception of Jeff Beck, no other guitar legend experimented with a greater variety of musical styles as successfully, radically shifting creative gears every few years, from blues to jazz to fusion to pop to metal and rock — often without the slightest warning.
But reinvention was not on the agenda when the tellingly named After the War arrived on record store shelves on Jan. 25, 1989, boasting much of the same, Celtic-influenced hard rock and '80s metal as its 1987 predecessor, Wild Frontier. About the only surprise was a guest cameo from Ozzy Osbourne, who helped Moore make a case against late-'80s Led Zeppelin-wannabes like Kingdom Come and Badlands with the cheeky, violin-adorned "Led Clones."
Beyond that, After the War offered predictable samples of the commercial, synthesizer-spiked heavy metal ("Think for Yourself," "Running From the Storm"), the likes of which Moore had already perfected way back in 1985, on Run for Cover; plus a few moody instrumentals ("Dunluce," "The Messiah Will Come Again"), the Celtic rockers in "Blood of Emeralds" (his grandest tribute to fallen Thin Lizzy comrade Philip Lynott) and the title track, which addressed the continuing hostilities in his native Northern Ireland.
Listen to Gary Moore's 'Blood of Emeralds'
Admittedly, somewhere in between surprise and familiarity there were also a pair of unexpectedly well-realized, downright infectious pop rockers in the wistful "Livin' on Dreams" and bouncy "Ready for Love," but these ultimately turned off as many fans — perhaps more — as they won over.
At the end of the day, After the War suggested that Moore simply didn't know precisely what to do with his talents at that particular point in time — hence the willful, almost haphazard recycling of musical styles already beaten to death with better results on earlier efforts. A subliminal question seemed to scream behind every vocal and guitar lick, demanding: "Where to next?"
The answer, of course, arrived in resounding form a year later, when Gary Moore shocked everyone (once again) by digging deep into his earliest musical roots and re-emerging as a born-again bluesman via 1990's Still Got the Blues.
Once again, Moore proved that his only true enemy was stagnation, and that embracing the most basic, fundamental, yet infinitely nuanced of musical forms — the blues — was exactly what was needed to give his career a new lease on life, all the way unto his untimely death, in 2011.
Thin Lizzy Albums Ranked
Phil Lynott carved out a lofty reputation as not only one of his generation's greatest natural rock stars, but as a songwriter's songwriter.
More From Ultimate Classic Rock