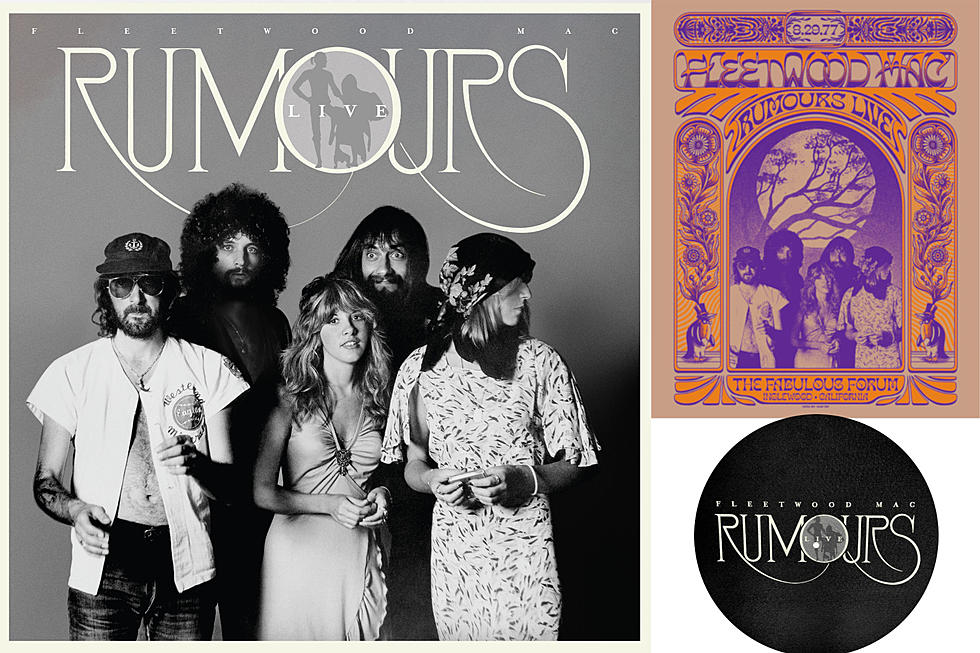 Win a Fleetwood Mac 'Rumours Live' Prize Pack
Rhino Records
Fleetwood Mac recently released Rumours Live and one lucky UCR reader will win a prize pack including the album on vinyl.
Recorded on Aug. 29, 1977, Rumours Live captures the band performing an electric set at the Forum in Los Angeles. The performance came roughly six months after Rumours was released, and with the acclaimed LP still firmly entrenched in the No. 1 spot on Billboard's chart, the band was greeting as heroes in their adopted home of LA.
The concert's set list was made up almost entirely of material from Rumours and Fleetwood Mac, the band's two most recent albums and their first releases with Stevie Nicks and Lindsey Buckingham in the lineup.
Highlights on Rumours Live include renditions of some of Fleetwood Mac's most beloved hits, such as: "Say You Love Me," "Dreams," "Rhiannon," "Landslide" and "The Chain." Sixteen songs on Rumours Live have never been previously released.
READ MORE: The 10 Heaviest Fleetwood Mac Songs
"Most of these live versions are more muscular, more ferocious, than the album recordings," band historian Sam Graham notes in the Rumours Live liner notes, "driven by the powerhouse Fleetwood-John McVie rhythm section and Buckingham's febrile guitar playing; and instead of a rote recital of the hits, the group stretches out in concert, as songs like 'Rhiannon,' 'World Turning' and 'I'm So Afraid' blossom into exuberant tours de force onstage."
The winner will receive Rumours Live on vinyl, a Rumours Live slipmat and a limited edition Fleetwood Mac vintage poster, signed and numbered by the artist.
For your chance to win the Rumours Live prize pack, simply enter your name, email and phone number into the entry form at the top of this page. You will be added to UCR's daily newsletter mailing list. The contest ends on October 30, 2023, at 11:59PM ET.
Fleetwood Mac Albums Ranked
It's easy to focus on Lindsey Buckingham and Stevie Nicks when considering a list of Fleetwood Mac albums, but the band's legacy extends well beyond that.
Gallery Credit: Nick DeRiso
More From Ultimate Classic Rock