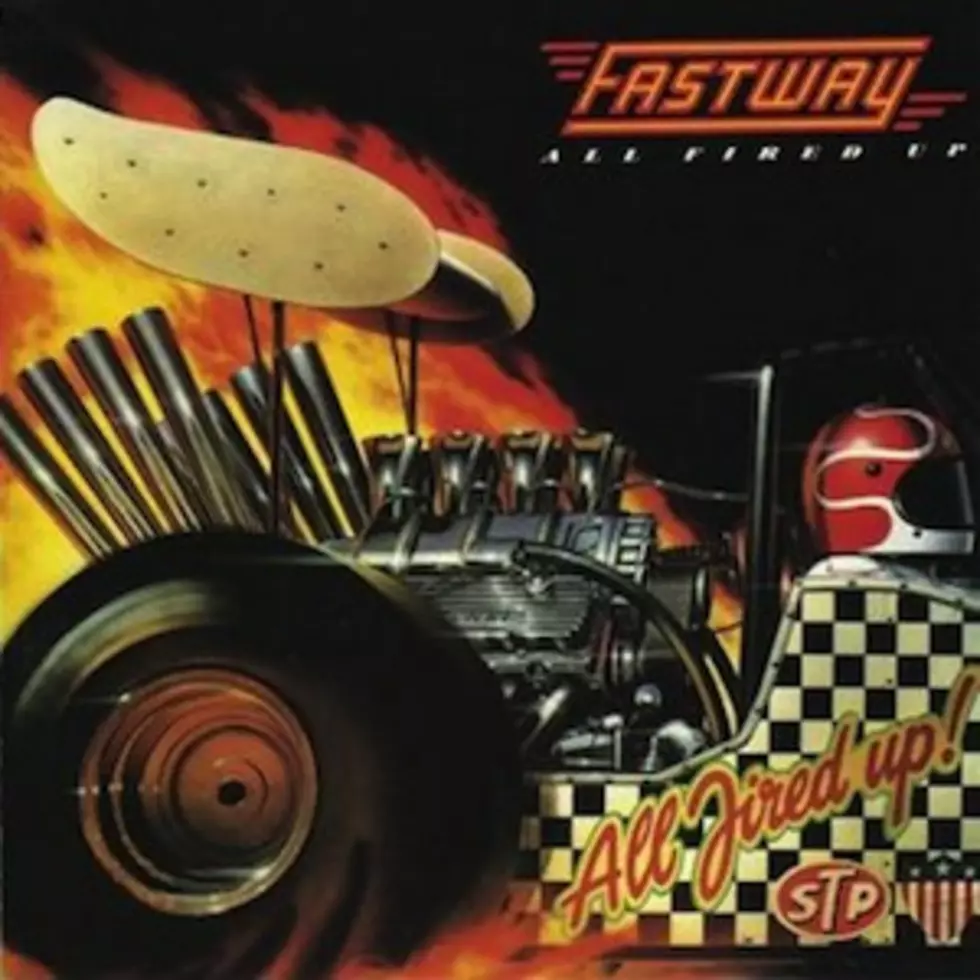 30 Years Ago: Fastway Release 'All Fired Up'
CBS
June 1984 found Fastway focused on the imminent release of the sophomore album, 'All Fired Away.' But, as anyone familiar with the group's complicated history knows all too well, things never went remotely as planned where Fastway were concerned.
After all, even though the band seemed like a can't-lose proposition for fans of hard rock and heavy metal, the second half of the proposed supergroup's titular dynamic duo — longtime UFO bassist Pete Way — dropped out of the picture almost immediately to join Ozzy Osbourne's band, leaving former Motorhead guitarist "Fast" Eddie Clarke to carry the load himself.
But carry the load he did, churning out an impressive array of heavy rockers with the help of erstwhile Humble Pie drummer Jerry Shirley and vocalist Dave King for Fastway's eponymous 1983 debut, which actually ventured into the charts on both sides of the Atlantic.
With bassist Charlie McCracken now rounding out their lineup, 'All Fired Up' saw Fastway delivering a beyond-solid slate of tough-but-accessible hard rockers, among which the memorable title track, "Misunderstood" and a slow-burning blues beast named 'Hurtin' Me' channeled the spirit of Led Zeppelin for the '80s.
Another highlight, 'Tell Me,' seemed even more guaranteed to hit with its passing resemblance to first album standout, 'Say What You Will' (both were built around 'Fast' Eddie's deft fretboard fingerwork), but, inexplicably, it did not, joining the remainder of 'All Fired Up' in falling short of commercial expectations.
And yet, although Fastway's career prospects would carry on sinking, steadily lower and lower from this point forward, 'All Fired Up' remains a staunch favorite of '80s heavy rock enthusiasts, for obvious reasons.
Listen to Fastway's 'All Fired Up'
More From Ultimate Classic Rock