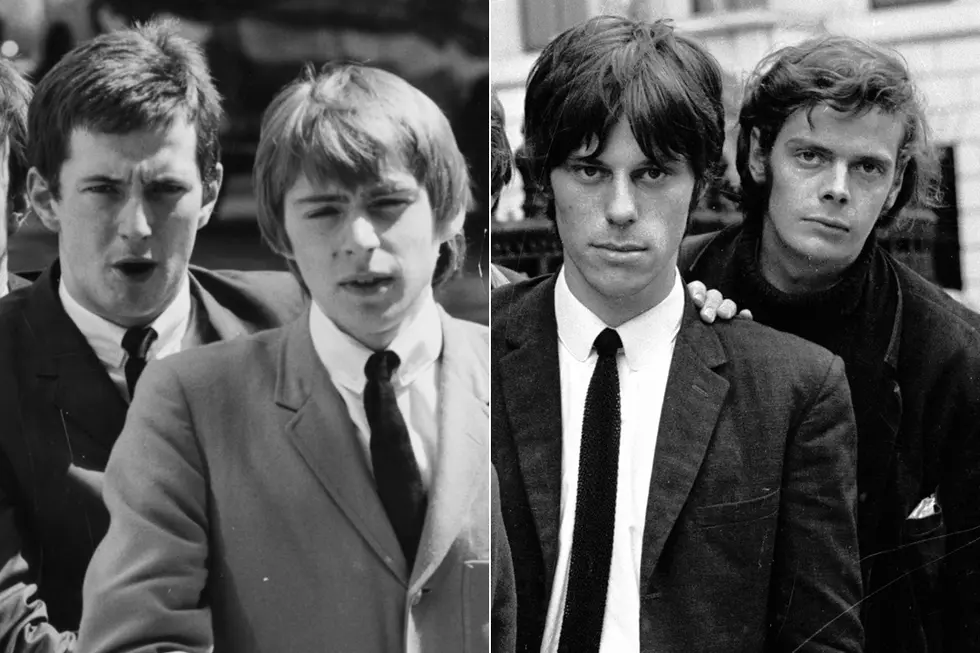 How the Yardbirds Replaced Eric Clapton With Fellow Legend Jeff Beck
Hulton Archive, Getty Images
In their initial five-year history, the Yardbirds gained a reputation as the breeding ground for three of classic rock's most legendary guitarists. They made their first switch in March 1965, when Eric Clapton left and was quickly replaced by Jeff Beck.
Their first album, Five Live Yardbirds, established the band as one of the leaders on the London blues scene when it was released the previous December with Clapton. He had even, by this time, acquired the self-mocking nickname of "Slowhand," after the audience's derisive slow hand-clapping when a Yardbirds set came to a halt after he broke a string.
Behind the scenes, Clapton was not happy. He was regularly fighting with bassist Paul Samwell-Smith and manager Giorgio Gomelsky over the direction of the band. Their aspirations toward pop music clashed with Clapton's purist devotion to the blues. The song they had chosen for their next single, a composition by future 10cc member Graham Gouldman that featured no guitar called "For Your Love," was one of the sticking points. To placate Clapton, they added a bridge that allowed him to play a few bars of rhythm, but it wasn't enough. After the song was released, Clapton jumped ship to John Mayall & the Bluesbreakers.
On Clapton's suggestion, the Yardbirds approached a session guitarist they knew, Jimmy Page, to replace him. But Page was doing too well financially in the studio to join a fledgling band. Besides, he was unwilling to replace a musician of Clapton's stature. Instead, he recommended Jeff Beck.
Their new guitarist in tow, the Yardbirds built upon the success of "For Your Love" with a string of hit singles, including "Heart Full of Soul" "I'm a Man," "Shapes of Things" and "Over Under Sideways Down." Samwell-Smith quit in the summer of 1966. By this time, Page was tiring of the studio grind and joined the group as their bassist.
Shortly after, they made another switch, with rhythm guitarist Chris Dreja swapping instruments with Page, and giving them a twin-guitar attack. This lineup didn't last long — Beck was fired in late 1966 — but they did appear onscreen performing "Stroll On" in a famous scene in Michaelangelo Antonioni's Blow Up.
Page stayed on as the group's only guitarist, but the Yardbirds' commercial prospects were fading, and they broke up in the summer of 1968. That September, Page launched a group called the New Yardbirds, but their name was soon changed to Led Zeppelin.
 
 
See Jeff Beck Among Rock's 100 Most Underrated Albums
See Eric Clapton's Guitar Hero Yearbook Picture
More From Ultimate Classic Rock