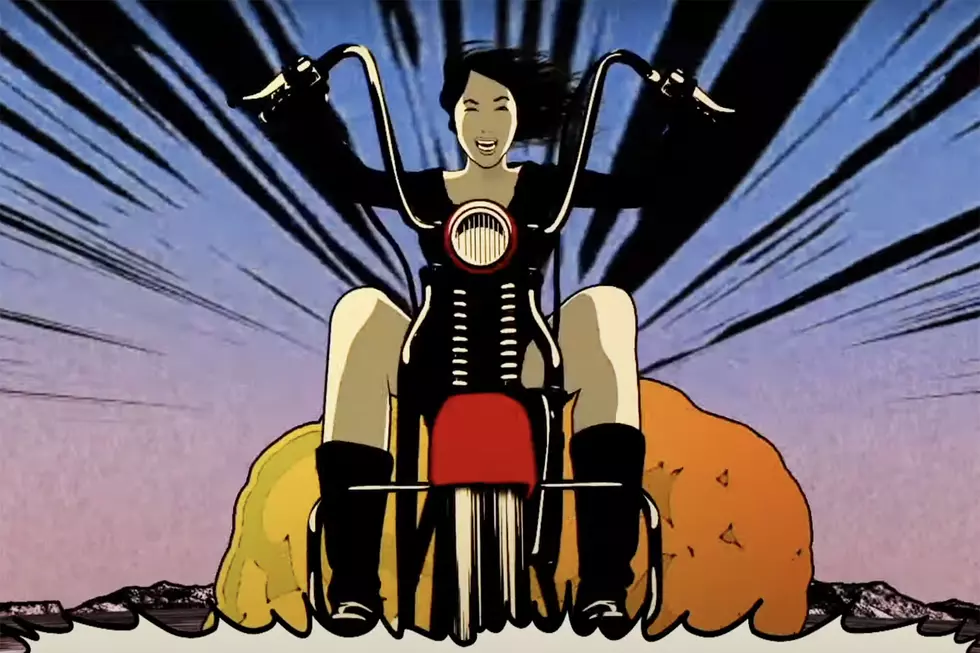 Watch Envy of None's New 'That Was Then' Video
YouTube
Envy of None, the experimental rock project featuring former Rush guitarist Alex Lifeson, has released an animated lyric video for its new song "That Was Then."
The track is taken from Envy of None's new five-track EP, That Was Then, This Is Now, which is now available. Both the video and the track listing for the EP can be seen below.
"The all-star lineup of Alex Lifeson, Andy Curran, Maiah Wynne and Alf Annibalini continue their exponential growth of their trippy, edgy atmospheric sound that took the world by surprise," a statement read. "'That Was Then' … undulates with progressive dexterity and is a perfect example of the unbound writing ability this incredible band showcase."
"I'm super proud of the new song," Curran said. "[Session musician and the Doors collaborator] Ty Dennis played a killer drum track that breathed new life into the song and we're very grateful that Alex reached out to him. I think the track itself shows a real growth for Envy of None. It's like we've hit our stride creatively and a nice marker to punctuate that our first record was not a one-and-done thing. It really opened the floodgates for us writing-wise, and we're well on our way to a second record."
The band's self-titled album, Lifeson's first post-Rush project, came out in 2022.
Envy of None, 'That Was Then, This is Now' Track Listing
1. "Lethe River
2. "You'll Be Sorry
3. "Dog's Life" (Remix)
4. "Dumb" (Der Dummkopf Remix)
5. "That Was Then"
Rush Albums Ranked
We examine Rush's 19 studio albums, from 1974's muscular self-titled release to a series of remarkable late-career triumphs.
More From Ultimate Classic Rock