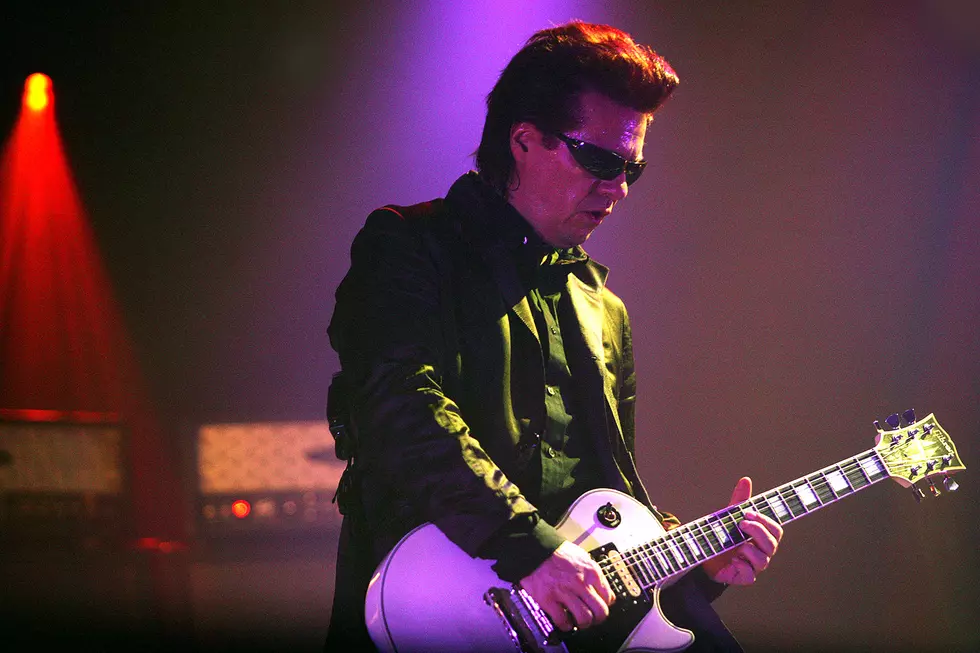 Andy Taylor Contributing to Next Duran Duran Album
Jo Hale, Getty Images
Former Duran Duran guitarist Andy Taylor will be heard on the band's next album, which is set to come out later this year.
"Duran Duran are thrilled to confirm a special new music project is in the works, set for release later this year on BMG," the band shared in a statement on social media.
"The new recordings will feature extended Duran Duran family and friends, old and new, including our former bandmate Andy Taylor, who will join us on guitar on a few tracks.
"Simon, Nick, John and Roger look forward to seeing you all out on the road this year!" the statement concluded.
Taylor, who played in Duran Duran from 1980-86 and later from 2001-06, was set to perform with his former colleagues at their 2022 Rock & Roll Hall of Fame induction but had to drop out at the last minute due to health complications. Frontman Simon Le Bon revealed during his induction speech that Taylor had been battling Stage 4 metastatic prostate cancer, reading a letter from the guitarist.
"It is devastating news to find out that a colleague — not a colleague, a friend, one of our family — is not gonna be around for very long," Le Bon said backstage at the Rock Hall. "It is absolutely devastating. We love Andy dearly. I'm not gonna stand here and cry or anything, that would be inappropriate, but that's what I feel like."
Bassist John Taylor hinted at a new Duran Duran album in a recent interview with 99X Atlanta. "There's a project that we have in the works that is going to be coming out towards the end of the year," he said. "But it's mostly covers, actually. That's part of a whole conceptual project we're working on. … We are going back into the studio together in a month or so, just to see what we can cook up."
Duran Duran will also embark on a North American tour in May, with support from Bastille and Nile Rodgers & Chic.
20 Greatest Comeback Albums
Becoming a successful artist is difficult. Remaining on top forever is downright impossible.
More From Ultimate Classic Rock