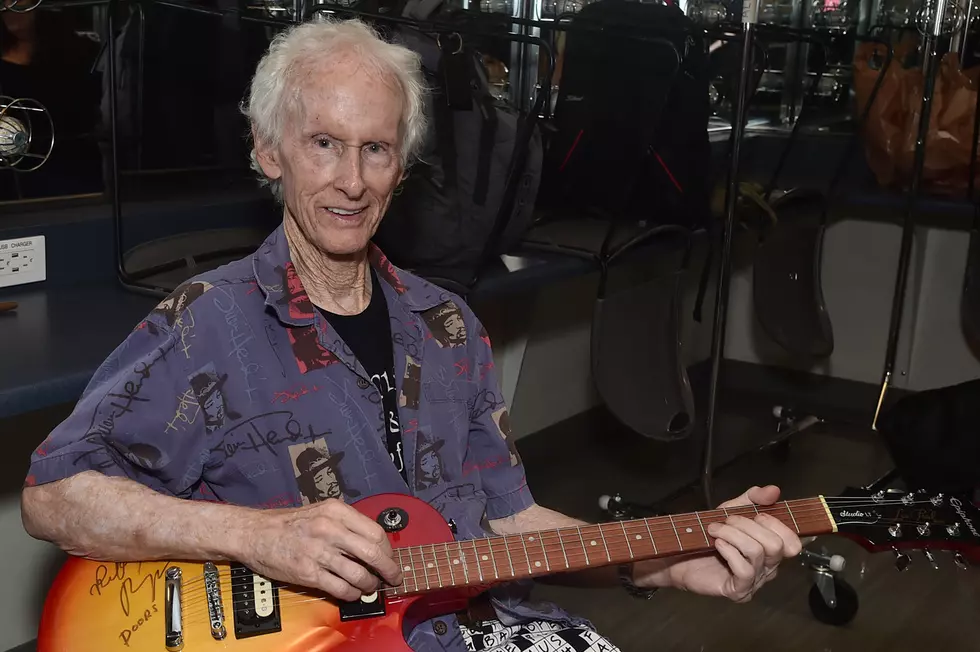 Robby Krieger Sells Doors Rights to Help Charities
E. Rodriguez, Getty Images
The Doors guitarist Robby Krieger said he's sold his rights to the band's catalog to help charities.
Both Krieger and the estate of late keyboardist Ray Manzarek were confirmed to be involved in a deal with the Primary Wave corporation, while drummer John Densmore and the estate of singer Jim Morrison were reported to not be involved. Variety noted that, while no figures have been revealed, the arrangement was a "big" one.
"After 58 years, and the most magical of times, I've decided to sell my share of the Doors to Primary Wave," Krieger said in a statement. "This will enable me to help the many charities I've been involved with and some new ones, too. I know Primary Wave cares about music, art and about helping legacies go to even bigger levels. ... Our longtime Doors manager, Jeff Jampol, will still be protecting our legacy in partnership with Primary Wave, so I'm comfortable and happy with the future of the Doors."
Manzarek's widow, Dorothy, added, "Ray and I spent a lot of time discussing the future of the Doors' legacy, and how to handle things after he departed this plane. Our family has worked patiently to find the right partners to continue Ray's lifelong efforts in protecting and promoting his art, and now we are happy to have finally come to an agreement with Primary Wave."
Corporation founder and CEO Larry Mestel described the Doors as "one of the most legendary rock bands of all time," adding, "We are looking forward to growing the legacies of Robby Krieger and Ray Manzarek. We are also very happy to be working alongside such an industry icon as Jeff Jampol to tastefully grow opportunities for the Doors."
Doors Albums Ranked
The Doors did more in a short period of time than almost any other classic rock band.
More From Ultimate Classic Rock