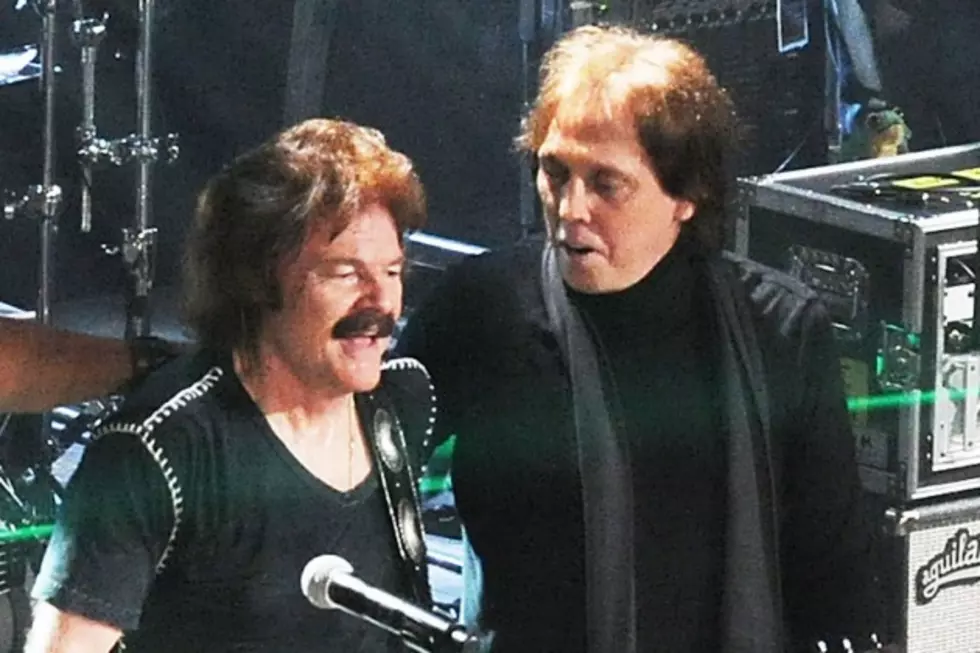 Tom Johnston Talks About the Doobie Brothers' Continuing Influence
Rick Diamond, Getty Images
As the November release date looms for 'Southbound,' an album pairing the Doobie Brothers with some of today's biggest country stars, the question of how their music continues to resonate across generations was bound to come up.
Longtime members Tom Johnson and John McFee both recently admitted that they've thought long and hard about this over the years. In some ways, it makes sense to them. In in other ways, it's a complete mystery, they said.
Johnston chalks it up, at least on some level, to the personal history involved. "It's the lyric that somebody hears on the radio, especially in that era, and it resonates with them," Johnston said during a recent media conference in which Ultimate Classic Rock attended. "They went through everything from the Vietnam War to partying their ass off to the first time they got laid, and they think of that every time they hear it. It's something in their life that they can say, 'I was doing this' or 'Man, that song just lifts me up when I hear it.'"
"I tell you right now, if I knew for sure what it was that made these songs stand the test of time, I'd put it in a bottle," McFee added. "And I'd keep that bottle around me all the time."
'Southbound' finds Johnson, Patrick Simmons and Michael McDonald all singing on a Doobie Brothers album for the first time since 1978's 'Minute by Minute.' They're joined by the likes of the Zac Brown Band (for a new take on 'Black Water'), Blake Shelton ('Listen to the Music'), Toby Keith ("Long Train Runnin''), Brad Paisley ('Rockin' Down the Highway'), Sara Evans ('What a Fool Believes') and others -- many of whom are far too young to remember when those songs were new.
To some degree, Johnston said, the fact that the Doobie Brothers' music hasn't been superseded by something newer says a lot about the state of affairs of the music business these days.
"Music today, without me getting on a soapbox here, is based around fast turnover," he said. "Not so much in country; I'm not referring to country. Outside of it, you're here today, and you're gone tomorrow. It's not really based on the content of the song -- especially with lyrics, and in some cases melody, too, for that matter ... There's something to it, and that something is the words. That something is the melody. And then, of course, the feel of the song. Those are the songs that stand up, and it doesn't matter who the artist is."
More From Ultimate Classic Rock