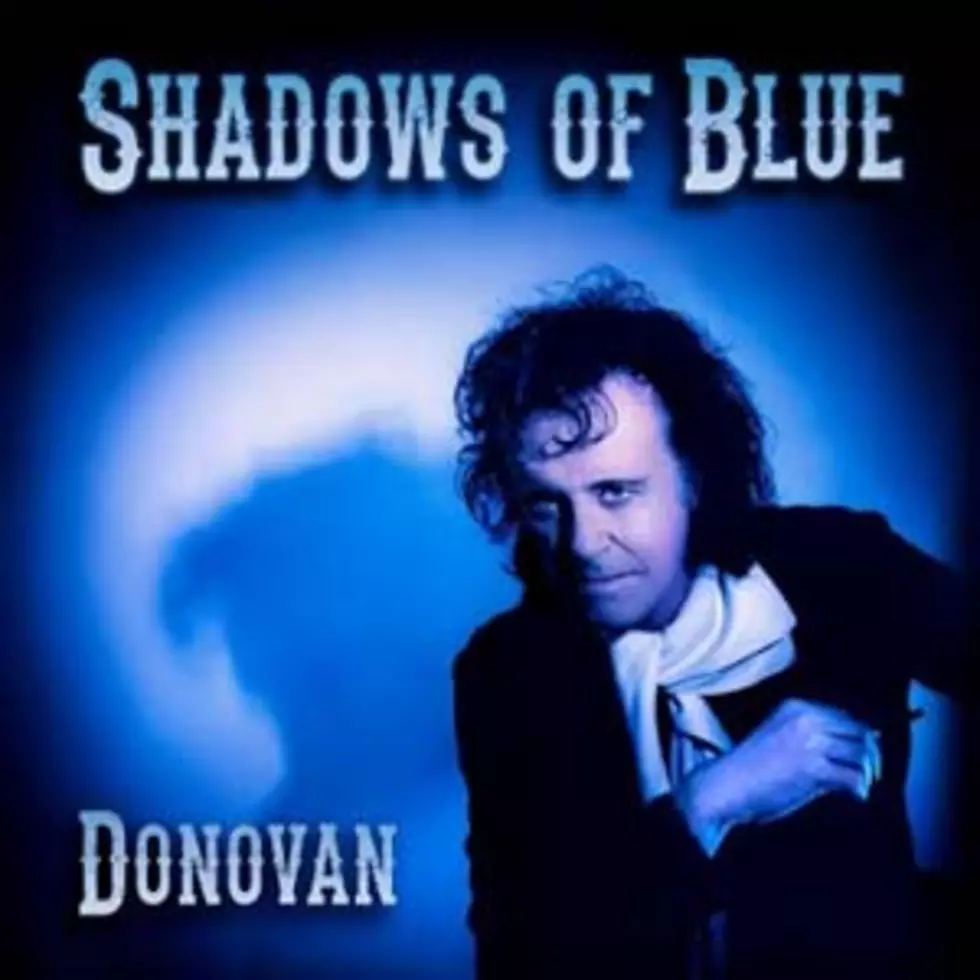 Donovan Announces New Album
Donovan/Facebook
Today (May 10) is Donovan's 67th birthday, and, in a twist, he is giving his fans a present. He began streaming his new single.
"I have made a new album in Nashville, 'Shadows Of Blue,' Donovan posted on his Facebook page. "You can all get a free listen to the first single 'To Love You' on my birthday May 10. Its my gift to you." The legendary singer/songwriter and rock and roll icon is eyeing a May 31 release date for his long-promised brand new album.
The single is now streaming on Soundcloud for all to hear, and according to that post on his Facebook page, a second song from the album, 'The Harmonica Girl,' will go up on May 17, with the entire album streaming the day of its release.
'To Love You' is a subtle ballad that carries along with one of those familiar, yet fresh, melodies. Primarily accompanied by piano, slide guitar and occasional haunting background vocals, the song has a very earthy yet, at the same time, very ethereal quality to it. Simplicity is the key here. Donovan's vocals sound as warm and inviting as ever, and the overall feel hearkens back to his more stripped down material. The slide guitar adds a perfect companion to his vocal here, adding a slight country glaze over top of the song. While it has elements of classic Donovan, it doesn't sound dated. To put it simply, it sounds like Donovan!
'Shadows Of Blue' will be the Rock & Roll Hall Of Famer's first major release since 'Beat Cafe' in 2004.
More From Ultimate Classic Rock