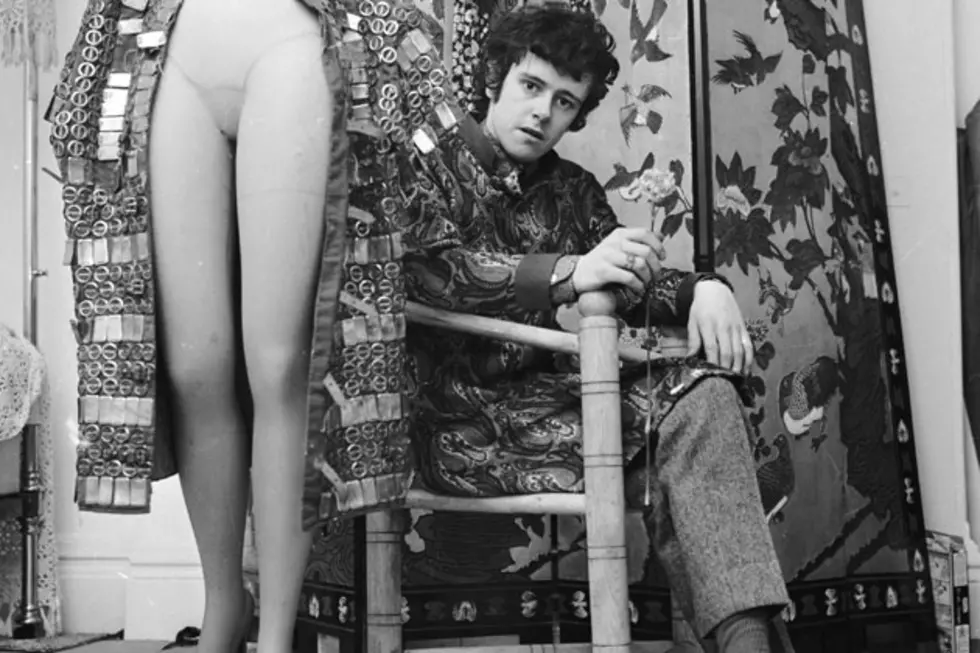 Three Donovan Classics To Be Reissued On Vinyl
John Pratt/Hulton Archive, Getty Images
Sundazed Music has always been known for their plundering of the vaults of rock and roll's past and coming up with unique and forgotten artifacts. In recent years, their focus has turned increasingly towards high-quality vinyl reissues featuring both obscure, and big sellers.
This month, they turn their attention to a trio of classic Donovan titles for a well-deserved reissue in this format on May 21. 'Mellow Yellow,' 'Wear Your Love Like Heaven,' and 'Hurdy Gurdy Man' will all be presented on high-grade vinyl, featuring the definitive mono mixes and complete original cover art.
Following a debut pair of LPs displaying more a straight-ahead folk style, Donovan helped launch the psychedelic party with his landmark 'Sunshine Superman' LP in 1966 (reissued last year with the same deluxe treatment). These new reissues take up where that one left off, employing further aspects of jazz and blues, as well as a general influence of eastern sounds. 'Mellow Yellow' and 'Wear Your Love Like Heaven' (both 1967) and 'Hurdy Gurdy Man' (1968) represent the cream of the cosmic minstrel's psychedelic adventures.
Hits like 'Mellow Yellow,' 'Hurdy Gurdy Man,' 'Jennifer Juniper,' 'Wear Your Love Like Heaven' and 'Museum' adorn these slabs of wax. 'Mellow Yellow' features arrangements by a pre-Led Zeppelin John Paul Jones.
People can, and will, argue themselves into a stupor over 'mono vs. stereo,' but in the case of these Donovan titles, mono is the clear cut winner. They are more punchy, vibrant and full of life, thanks in large part to the pop sensibility of producer Mickie Most. Up until late-1967, it was very common for more time to be given to the mono mix, with stereo as sort of an afterthought. In fact, 'Sunshine Superman' was only ever mixed in mono at the time, and up until an official stereo mix for a 2011 CD, all previous 'stereo' mixes were simply re-channeled mono. And, despite the trippier style at hand, nothing psychedelic is lost in translation with these mono mixes!
More From Ultimate Classic Rock