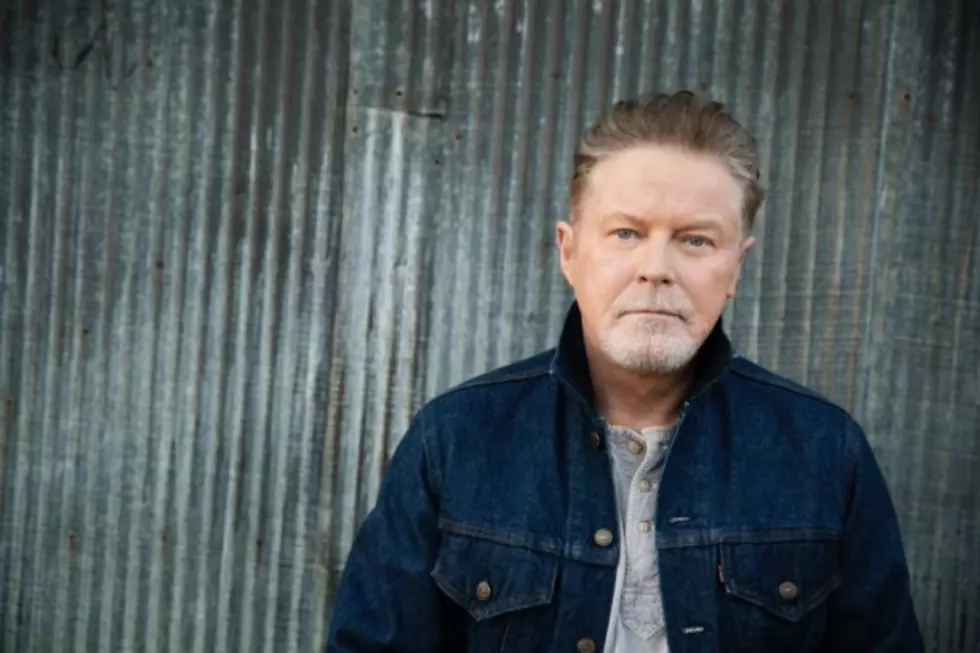 Don Henley Announces Tour Dates in Support of New Album, 'Cass County'
Scoop Marketing
Don Henley has announced the first tour dates in support of his new solo album, Cass County.
The Eagles co-founder will embark on his next run of shows starting Oct. 3 in Phoenix, and is currently scheduled to stay on the road through Nov. 12, when he'll make a stop in Philadelphia. Shawn Colvin is acting as Henley's support act for each of the dates.
Cass County, due Sept. 25, marks Henley's fifth solo outing, and ends a 15-year gap between releases that stretches back to 2000's Inside Job. Henley's kept busy with the Eagles in the intervening years, joining the band for a series of tours and the 2007 double album Long Road Out of Eden while slowly making progress on the new LP, which was first announced several years ago.
Much of Cass County was recorded in Nashville, with Henley and longtime co-producer and writing partner Stan Lynch presiding over a group of session vets that he feels help set these recordings apart from the rest of his catalog. "I can truthfully say, I enjoyed making this record more than any record I've made in my career because of the people who participated," Henley explained in a press release. "John Sebastian was dead right in 1965 or 1966 when he wrote that song 'Nashville Cats.' It's still true all these years later. There are some amazing musicians here."
Tickets for many of the Cass County tour dates go on sale to the public Aug. 7 at 10AM, with each ticket ordered online through the primary outlet coming with a deluxe CD edition of the album. For more information, visit Henley's official site, and check out the complete list of currently scheduled dates below.
Don Henley 2015 Solo Tour Dates
10/03 - Phoenix, Ariz.
10/05 - San Francisco, Calif.
10/07 - Santa Barbara, Calif.
10/09 - Los Angeles, Calif.
10/13 - Denver, Colo.
10/15 - Dallas, Texas
10/17 - Atlanta, Ga.
10/18 - Nashville, Tenn.
11/02 - New York, N.Y.
11/03 - Port Chester, N.Y.
11/05 - Washington, D.C.
11/07 - Detroit, Mich.
11/08 - Chicago, Ill.
11/10 - Toronto, Ontario
11/12 - Philadelphia, Pa.
 See the Eagles and Other Rockers in the Top 100 Albums of the '70s
More From Ultimate Classic Rock