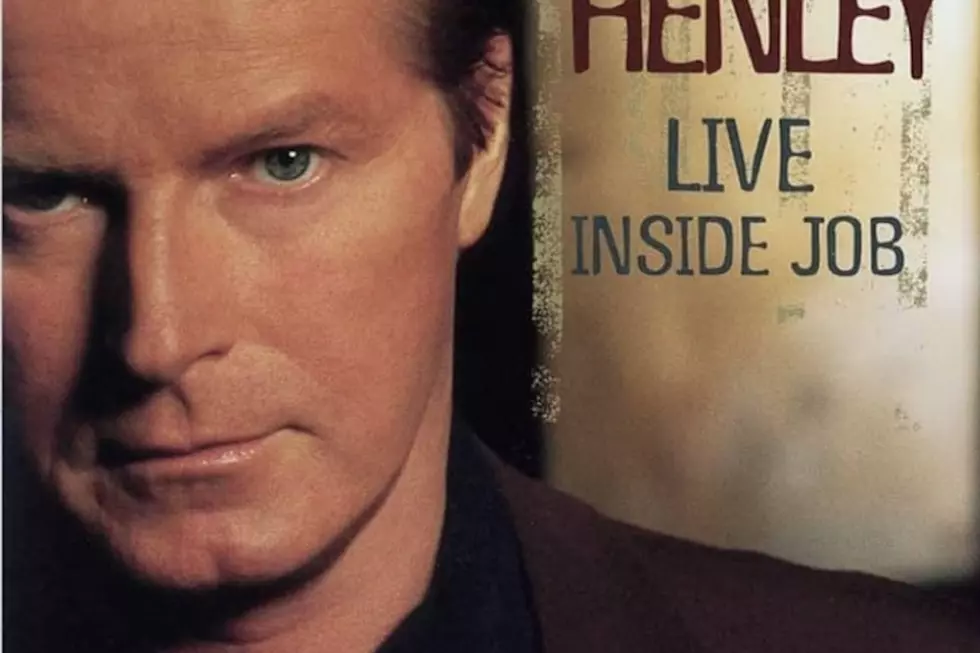 When Don Henley's 'Inside Job' Finally Ended a Lengthy Silence
Warner Bros.
After Don Henley scored the biggest hit of his solo career with The End of the Innocence in 1989, it seemed perfectly reasonable to assume he'd keep right on going with another album in a couple of years. As it turned out, however, fans would need to wait more than a decade for his next collection of new material.
At the heart of the delay was an increasingly bitter dispute between Henley and his label, Geffen Records. Originally founded by David Geffen, who helped make Henley a superstar with the Eagles when he signed the band to his previous label Asylum Records, Geffen Records was sold to MCA in 1990, at which point Henley started to feel his former benefactor was no longer giving the company the attention he should.
Things reached a breaking point in 1992, when Henley announced he was terminating his Geffen contract — which still called for further studio albums as well as a greatest hits collection — under the seven-year statute, a California law that prevents artists from being forced to work for the same company under perniciously lengthy contracts. Naturally, a long and nasty court battle ensued.
Henley ultimately ended up signing with Warner Bros. and fulfilling his Geffen contract with the 1995 Actual Miles hits collection, which tacked on a couple of new tracks, but he still took his time delivering his Warners debut — in fact, it wouldn't arrive in stores until May 23, 2000, nearly 11 years after The End of the Innocence.
Inside Job, Henley's fourth solo effort was, in many ways, of a piece with its predecessors. Once again, Henley turned to his co-producer and songwriting partner Stan Lynch, who helped him preside over a small army of session players that included everyone from Stevie Wonder to members of the Eagles, and again, the duo crafted an album that played to Henley's strengths as a lyricist with a strong focus on sociopolitical themes as well as matters of the heart.
The new set did diverge from Henley's '80s solo output in a number of ways, however. Unlike his earlier records, which had always been relatively compact, Inside Job weighed in at 13 tracks and nearly 70 minutes of music — and despite the long layoff between releases, those songs weren't always as sharp or consistent as the best cuts from Innocence or its predecessors Building the Perfect Beast and I Can't Stand Still. While not without its moments, disappointingly large chunks of the album were as bloated and inscrutable as the Burmese cat mentioned during the meandering, seven-minute "Damn It, Rose."
Inside Job might have failed to capture Henley at his best, but it still found an eager audience among the fans. The album went to No. 7 on the Billboard Top 200 Albums chart while the leadoff single "Taking You Home" became a No. 1 Adult Contemporary hit. "Workin' It," meanwhile, gave Henley another Top 40 single at the rock format, while Henley's sweetly spare cover of Larry John McNally's "For My Wedding" received a modicum of country airplay.
None of which inspired Henley to pick up the pace with his recording career. To fans' chagrin, Inside Job proved to be his last solo effort for an even longer period of time than the one he let lapse between it and The End of the Innocence. Over the ensuing years, his role with the Eagles became more of a focus, with regular tours and the band's 2007 double album Long Road Out of Eden taking precedence over his own output.
He didn't release another solo album until Cass County arrived in September 2015.
 
 
Ranking Every Eagles Solo Album
The Complicated History of the Eagles' 'Victim of Love'
More From Ultimate Classic Rock