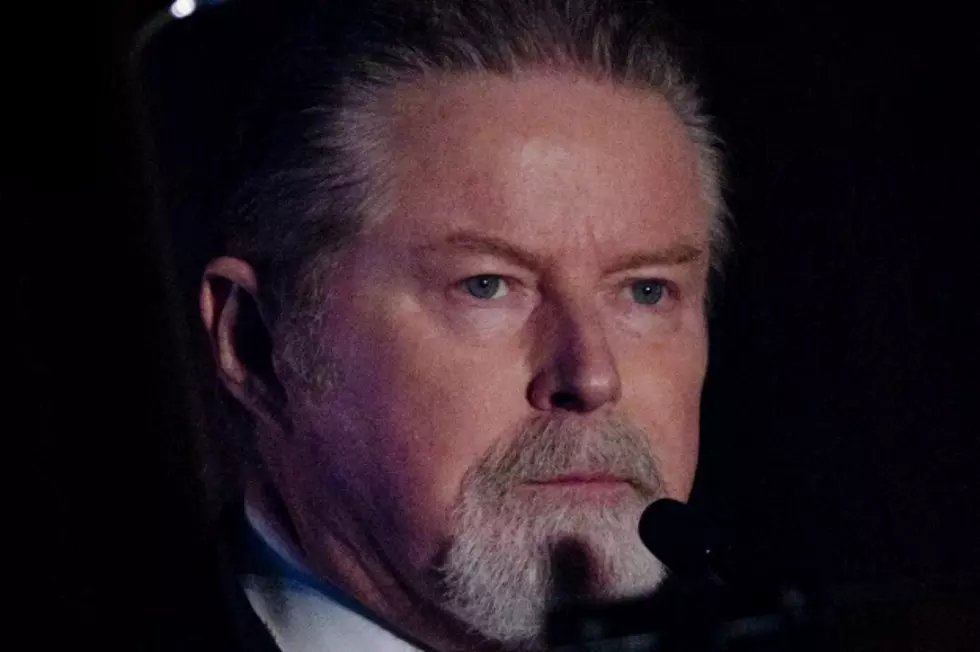 Don Henley Says a Former Eagle Will Return to the Band for Upcoming Tour
Kris Connor, Getty Images
Eagles singer-songwriter and drummer Don Henley is releasing a new solo album in May, and in an interview to promote that upcoming work, he let slip that a former member of the Eagles will return to the band for an upcoming tour -- though he declined to say which one.
Henley has been working off and on in Nashville for his new record, collaborating with original Tom Petty and the Heartbreakers drummer Stan Lynch. Titled 'Cass County' after the Texas county where he was born, Henley says the album "leans towards country. Some of it's traditional country, some of it is what you might call alt-country, and I've got a lot of interesting guest vocalists and musicians on there with me. I made a lot of the album in Nashville. Some of it was recorded here in Dallas and some of it was recorded in Southern California. I'm pretty pleased with it."
The Eagles were the subject of the recently-premiered documentary 'The History of the Eagles,' which offers a window into the group's long-held secrets. "We were always a pretty private band," Henley says. "We didn't allow a lot of access to our little entourage there. Partly, of course, because of our behavior."
But some of that material made it into the film through private footage, causing Henley to add, "I've got a lot of explaining to do to my kids."
The Eagles will tour this summer with a greatest hits show billed as 'The History of the Eagles' as a nod to the documentary. Henley says it "could very well be our last . . . we're gonna include at least one former band member in this tour and kinda go back to the roots, and how we created some of these songs. We're gonna break it down to the fundamentals and then take it up to where it is now."
Though he declined to reveal who will be rejoining the group, he acknowledged it wouldn't be guitarist Don Felder, who trashed Henley and Glenn Frey in his memoir.
"That was easy, wasn't it?" Henley quipped.
More From Ultimate Classic Rock