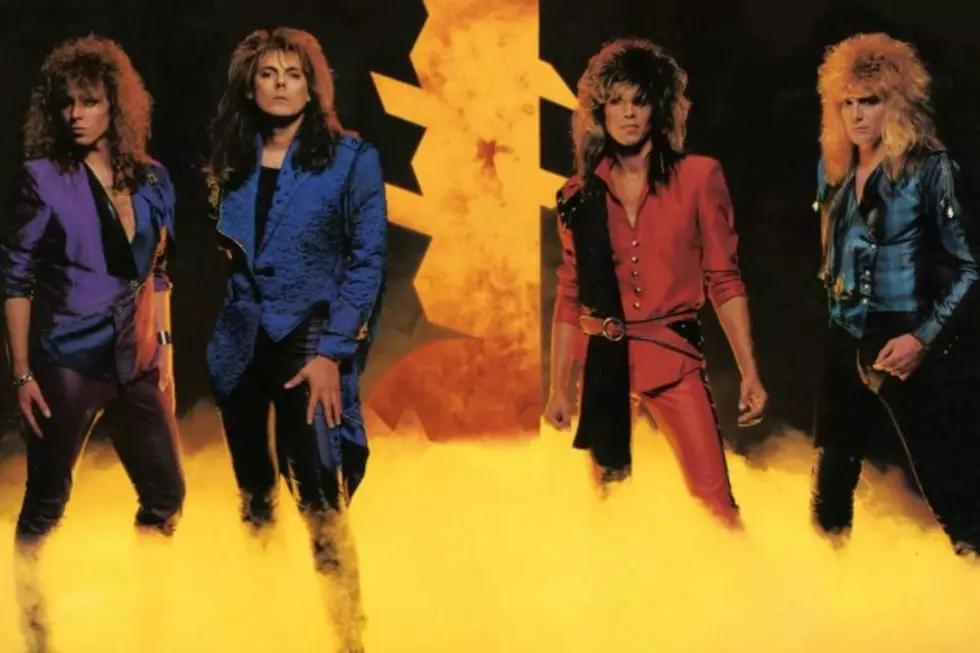 George Lynch Blames Dokken's Breakup on Don Dokken's Greed
Elektra
Dokken were one of the bigger rock bands of the late '80s, and with their fourth studio LP, 1987's 'Back for the Attack,' they seemed poised for a major breakthrough. By early 1989, however, they'd broken up -- and in a new interview, former guitarist George Lynch blames the whole thing on singer Don Dokken's greed.
In a lengthy Q&A conducted by Guitar Interactive and split up into the four videos you can watch below, Lynch looks back on Dokken splitting up at their commercial peak, which he describes as "really a shame" that "just didn't go right for anybody." But as he tells it, the whole thing started with the group's namesake seizing the reins and demanding control after years of what Lynch describes as an "equal-split" situation.
"If you have a record deal, or a master deal, for a certain amount of time, and you have increasing record sales, and then you get to the point where the deal ends, your managers come in and renegotiate and you get paid," Lynch explained. "Then you're set for life -- possibly. That's when everything changes. That's what you worked for for those however many years ... Everything you've invested in time and energy, you get paid back for. And the singer, at that point, decided that he wanted it all, he didn't wanna share it with us, and he let us know that."
According to Lynch, the change started with 1988's Monsters of Rock Tour, when he says Dokken told the band, "I'm gonna try to take the whole thing and run with it, and you guys are gonna get left in the dust, and if you're lucky, I might hire you." That spelled the beginning of the end for the group, and as Lynch admitted during the interview, "That backfired on all of us. Financially, it backfired on all of us, 'cause we didn't get that massive … At that point, I think, that year Motley Crue got a $25 million deal, Anthrax got a $12.5 million deal. We would have been fine. Basically, we had a lot of leverage. We were gonna be a free agent, so it was really a shame. It just didn't go right for anybody."
Although the band reunited in 1994 and released a series of new albums with the original lineup, it never regained their momentum; Lynch left again in 1997, followed a few years later by bassist Jeff Pilson. Drummer Mick Brown, although still a band member, did not appear on Dokken's most recent release, 2012's 'Broken Bones.' Lynch, meanwhile, recently debuted the first single from his latest project, Sweet & Lynch, a collaboration with Stryper singer Michael Sweet.
More From Ultimate Classic Rock