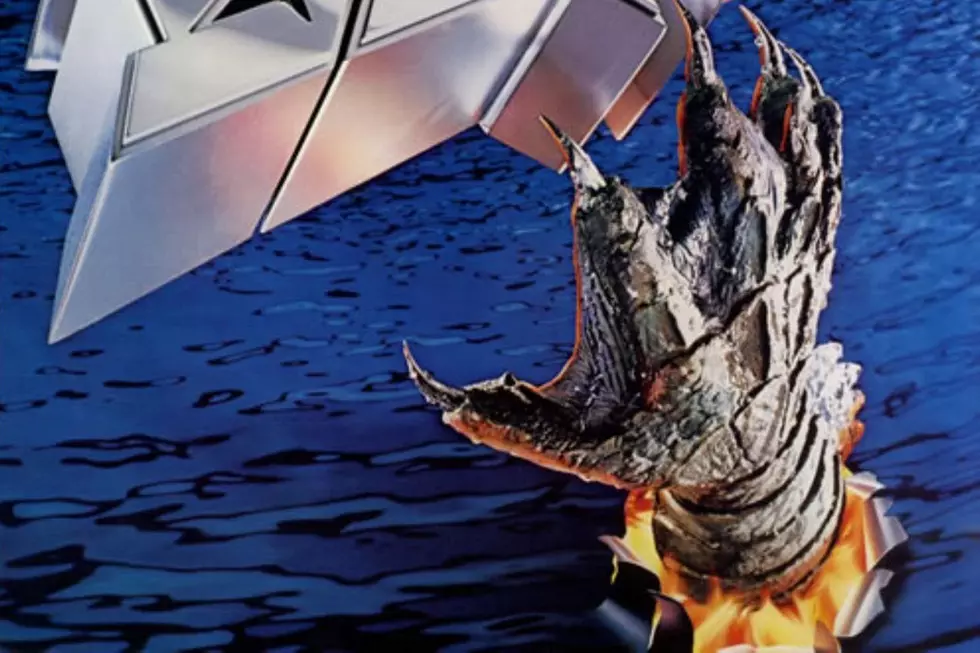 The Story of Dokken's Second Album, 'Tooth and Nail'
Elektra
On Sept. 13, 1984, an album bearing the very apropos title of Tooth and Nail threw a band named Dokken into the very fray of the '80s heavy metal revolution, as part of a brand new generation of American bands bent on definitively replacing the "old guard" that had inspired them. But, in truth, like many newly successful musicians in L.A.'s suddenly bustling hard rock community, the members of Dokken had actually paid their dues for years in order to earn their just desserts.
Singer Don Dokken, already 31 years old, had worked with the unsigned Airborn during the '70s before relocating to Germany in 1981, which led to temping with the Scorpions and finally securing a solo record deal with France's Carrere Records. Guitarist George Lynch had also spent the '70s playing in several L.A. bands (including Xciter with future Dokken drummer Mick Brown) while going toe-to-toe with fellow guitar gods like Eddie Van Halen and Randy Rhoads, whom he nearly beat out for the Ozzy Osbourne gig in '79.
Once Don managed to convince Lynch and Brown to join him in Germany along with bassist Juan Croucier (soon bound for Ratt), Dokken's debut album, Breaking the Chains, was knocked into shape and released locally in 1981. Then almost two years later, it was picked up for U.S. distribution by Elektra Records, which had it remixed around the same time as Motley Crue's Too Fast for Love by longtime Queen producer Roy Thomas Baker.
Listen to Dokken's 'Tooth and Nail'
With the added benefit of new management working on their behalf (namely the tenacious, future Q Prime tandem of Cliff Burnstein and Peter Mensch), the once again L.A.-based Dokken recruited new bass player Jeff Pilson, and set to work on their sophomore album, Tooth and Nail, which really showed what they were capable of. In fact, this may well be the archetypal Dokken LP, thanks to a slew of melodic heavy rockers that both defined and distinguished the foursome among L.A.'s crowded heavy metal scene.
Indeed, the album boasted, not one, but three excellent singles in "Into the Fire," "Just Got Lucky" and the mandatory power ballad "Alone Again" that proved perfectly suited for radio and MTV consumption. And, thanks to Lynch's positively electrifying guitar virtuosity, no song was ever dull in Dokken's hands — least of all Tooth and Nail's hard-charging bookends, its title track and the thrilling "Turn on the Action," which showed the band could head bang with the best of them.
While it may have lacked the multi-platinum thrust enjoyed by Ratt and the Crue, Tooth and Nail eventually shifted a million units in its own right and successfully established Dokken as formidable contenders in the hair metal mix. The band would grab their fair share of headlines in years to come, releasing strong follow-ups in 1985's Under Lock and Key and 1987's Back for the Attack, before breaking up in time to spare themselves the recriminations of the grunge era. By the time Dokken resurrected in the '90s, albums like Tooth and Nail had become nostalgic treasures for fans.
Top 50 Heavy Metal Albums
More From Ultimate Classic Rock