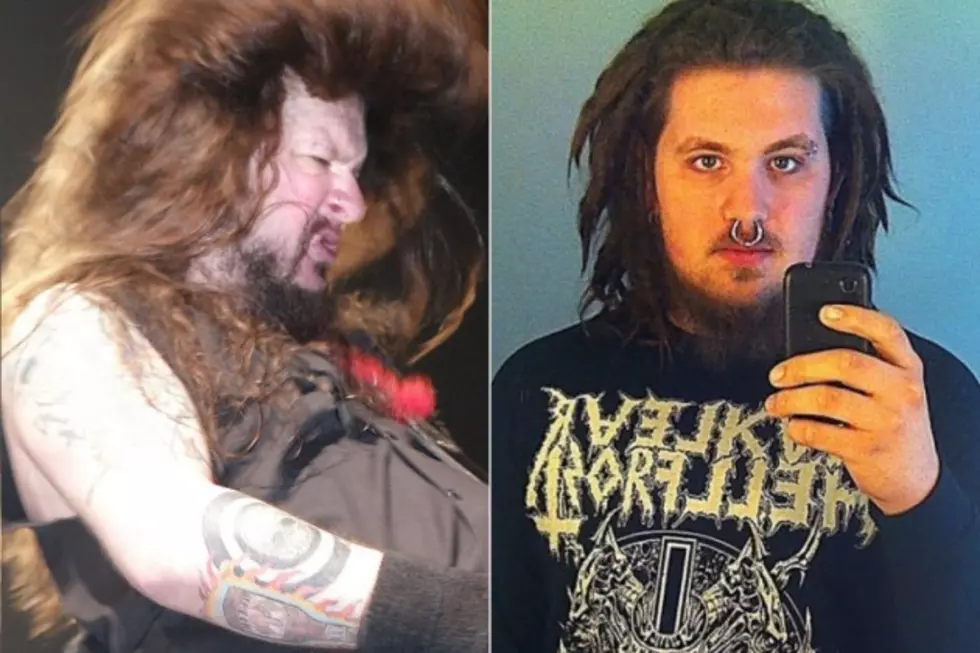 Metal Singer Apologizes for 'Horrible, Despicable' Actions at Dimebag Darrell's Gravesite
Scott Gries, Getty Images / MeetMe.com
"I left a piece of paper with an insult to a man many people idolize and for a cheap laugh that I didn't think about the consequences," Eber says, in a statement posted to Facebook. "I did not carve into it and it was a piece of paper and nothing was stolen."
Eber also is asking for forgiveness from the Pantera family and their outraged fans. His complete statement is attached below.
Admitting that he "ignorantly acted like a fool and pulled the dumbest possible delinquent act of my life," the former frontman of the Fort Wayne, Ind., metal band Nuclear Hellfrost says that he "can not express how sorry I am to Vinnie Paul and the Abbott family for the distress I caused, and the other members of Pantera and other acts Darrell was a part of. I owe everyone an apology for my actions because they were uncalled for, and horrible, despicable, and I went way too far. Some jokes are NOT funny and this is one of them."
The apology was reposted by his former bandmates with Nuclear Hellfrost, whom Eber confirmed had no role in his actions. "I acted ignorantly and completely out of line," he said. "There is NO reason for doing what I did, and when I say 'I', I mean ME alone."
Abbott is buried at Moore Memorial Gardens Cemetery in Arlington, Texas. He was killed onstage in Columbus, Ohio, on Dec. 8, 2004, shortly during a performance with his post-Pantera band, Damageplan.
Watch as Slash Remembers Dimebag Darrell
More From Ultimate Classic Rock