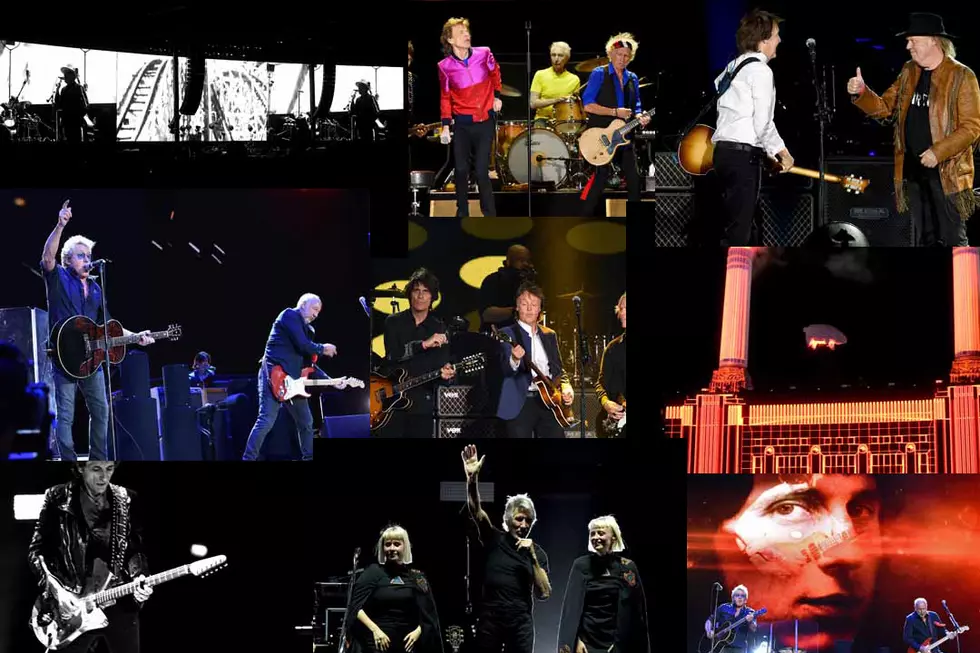 Desert Trip's Best Photos
Getty Images
With both weekends of the Desert Trip festival in the books, we've collected some of the best photos of the six legendary artists – Bob Dylan, the Rolling Stones, Neil Young, Paul McCartney, the Who and Roger Waters – who performed at the Indio, Calif., gathering.
The shows took place at the same location used for the more alternative-leaning Coachella festival, prompting many fans and even some of the bands themselves to dub the festival "Oldchella."
Indeed, not counting supporting musicians, Rolling Stones guitarist Ron Wood is the only one of the Desert Trip artists who hasn't celebrated his 70th birthday yet. (He will do so next June, if you'd like to get him a card.)
Regardless, all six acts delivered strong, crowd-pleasing performances. Young and McCartney teamed up both weekends for three-song mini sets, the Stones covered the Beatles and debuted a song from their upcoming blues album and Dylan played guitar onstage for the first time in years, perhaps in celebration of his recent Nobel Prize honor.
in terms of special effects, the clear winner was Roger Waters, who used a flying pig and a massive digital display to recreate the cover of Pink Floyd's Animals and to take numerous shots at Republican presidential candidate Donald Trump.
More From Ultimate Classic Rock