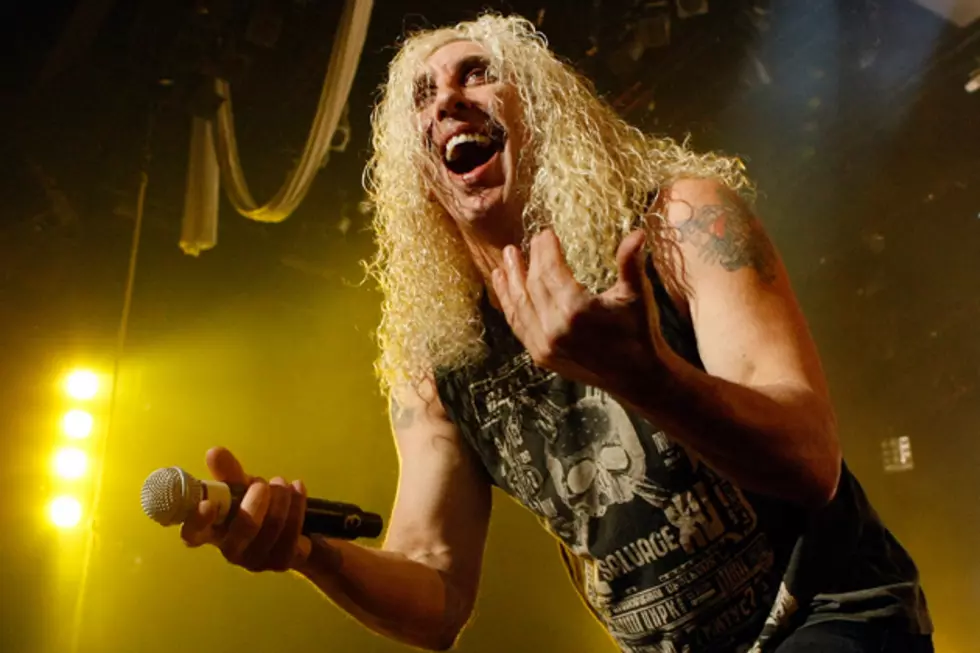 Dee Snider to Premiere Christmas Musical in 2014
Ethan Miller, Getty Images
Chicago's theater scene will get a dose of heavy rock 'n' roll next year, when 'Dee Snider's Rock & Roll Christmas Tale' will premiere at the Broadway Playhouse during the 2014 holiday season.
Broadway World reports that the musical comedy, written by Snider and directed by Adam John Hunter, centers around Daisy Cutter, a past-its-prime metal band that tries to sell its collective soul to the devil to achieve the fame that has eluded them its entire career. However, their attempts repeatedly backfire, and their rebellious songs turn into carols.
Snider will soon release a version of 'Silent Night' from the show. The song will be a duet between Snider and the E! network's Giuliana Rancic. Proceeds from the digital sales of the single benefit Rancic's Fab-U-Wish charity, which grants wishes to women who are in treatment for breast and ovarian cancer.
The project is a combination of sorts of Snider's last two studio albums. In 2006, Twisted Sister released 'A Twisted Christmas,' which recast popular holiday songs in the style of metal classics; in 2012, Snider put out 'Dee Does Broadway,' a collection of show tunes. Snider also appeared on Broadway in the '80s-themed jukebox musical 'Rock of Ages.'
'Dee Snider's Rock & Roll Christmas Tale' is scheduled to run from Nov. 4, 2014, through Jan. 4, 2015.
More From Ultimate Classic Rock