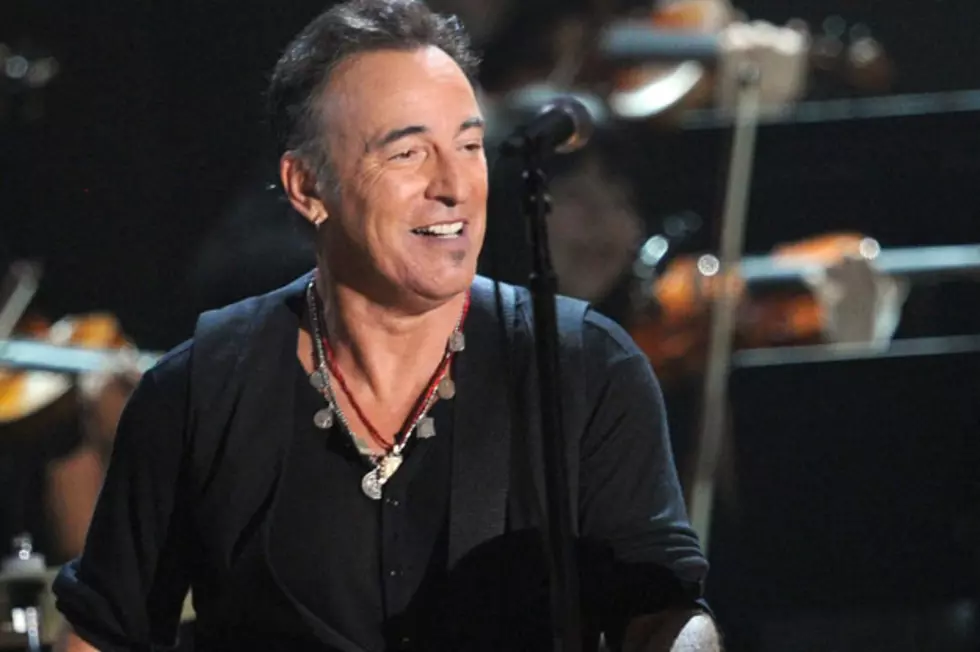 Bruce Springsteen Tribute Week on 'Jimmy Fallon' Scheduled for Next Week
When Bruce Springsteen releases new music, people sit up and take notice. And that's just what Springsteen's late night television host pal, Jimmy Fallon, is doing by dedicating the entire week of his 'Late Night' show to the rocker who will release his new LP, 'Wrecking Ball,' a week from Tuesday (Mar. 6).
Springsteen and his E Street Band will kick the week off with two performances set for Monday night (Feb. 27). They will return to the program on Friday (March 2), to close out the special week in style for another handful of performances and a must-see interview.
Other notable performances throughout the week will include country star Kenny Chesney, who will appear on the program Tuesday, Feb. 28 to perform his rendition of Springsteen's 'Born in the U.S.A.' Elvis Costello will perform with The Roots, Fallon's house band, on Thursday (March 1) on the classic 'Brilliant Disguise.'
Springsteen and Fallon go way back with their friendship, and they have even been known to perform a skit or two during the singer's appearances on the show throughout the years. See one of our favorite clips below when Springsteen and Fallon collaborate on 'Whip My Hair.'
Watch Bruce Springsteen and Jimmy Fallon Perform 'Whip My Hair'
More From Ultimate Classic Rock