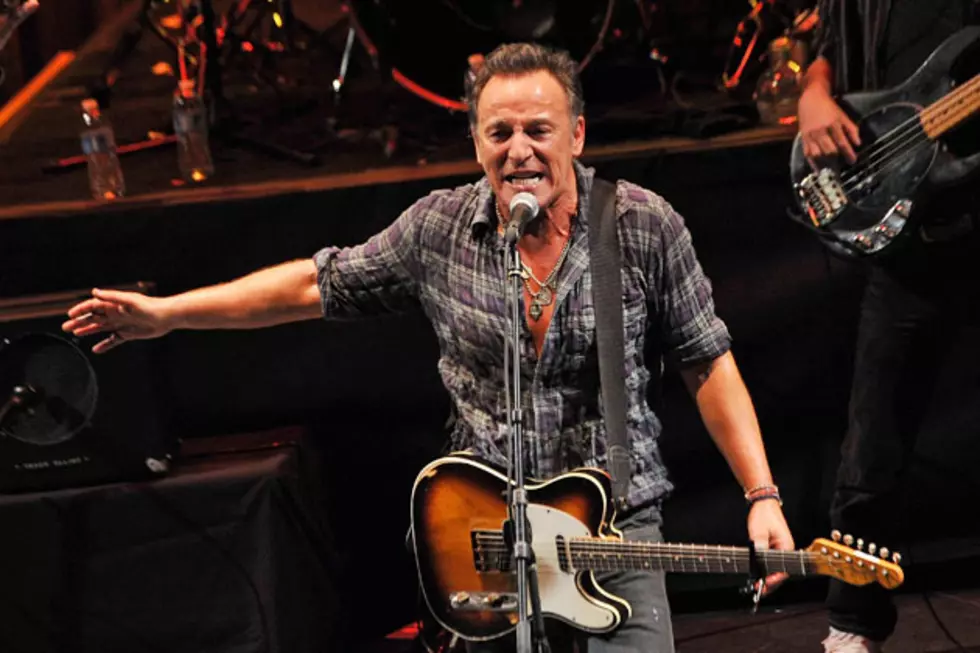 Bruce Springsteen Announces 2012 U.S. Tour Dates
Bruce Springsteen has announced 19 dates for a spring 2012 tour with the E Street Band. Tickets for most shows go on sale this Friday (Jan. 27), and the tour kicks off on March 18 in Atlanta, Ga.
Rolling Stone reports that all members of the E Street Band are on board for the tour, but there is no indication on how they'll replace Clarence Clemons. Following the final date in Newark, N.J., the band will embark on a European tour, before returning to the U.S. in the fall. Additionally, Springsteen is set to play at the New Orleans Jazz Fest and speak at South by Southwest.
Last week, Springsteen announced that his 17th studio album 'Wrecking Ball' will be in stores on March 6. The lead single is 'We Take Care of Our Own,' released last week as well. The album will apparently feature at least four songs that have been performed at previous Springsteen concerts, including 'Land of Hope and Dreams,' which a lot of people on our staff are very excited about.
Bruce Springsteen & the E Street Band - 2012 Tour Dates
3/18 -- Atlanta, Ga.
3/19 -- Greensboro, N.C.
3/23 -- Tampa, Fla.
3/26 -- Boston, Mass.
3/28 -- Philadelphia, Penn.
3/29 -- Philadelphia, Penn.
4/01 -- Washington D.C.
4/03 -- East Rutherford, N.J.
4/04 -- East Rutherford, N.J.
4/06 -- New York, N.Y.
4/09 -- New York, N.Y.
4/12 -- Detroit, Mich.
4/13 -- Buffalo, N.Y.
4/16 -- Albany, N.Y.
4/17 -- Cleveland, Ohio
4/24 -- San Jose, Calif.
4/26 -- Los Angeles, Calif.
4/29 -- New Orleans, La.
5/02 -- Newark, N.J.