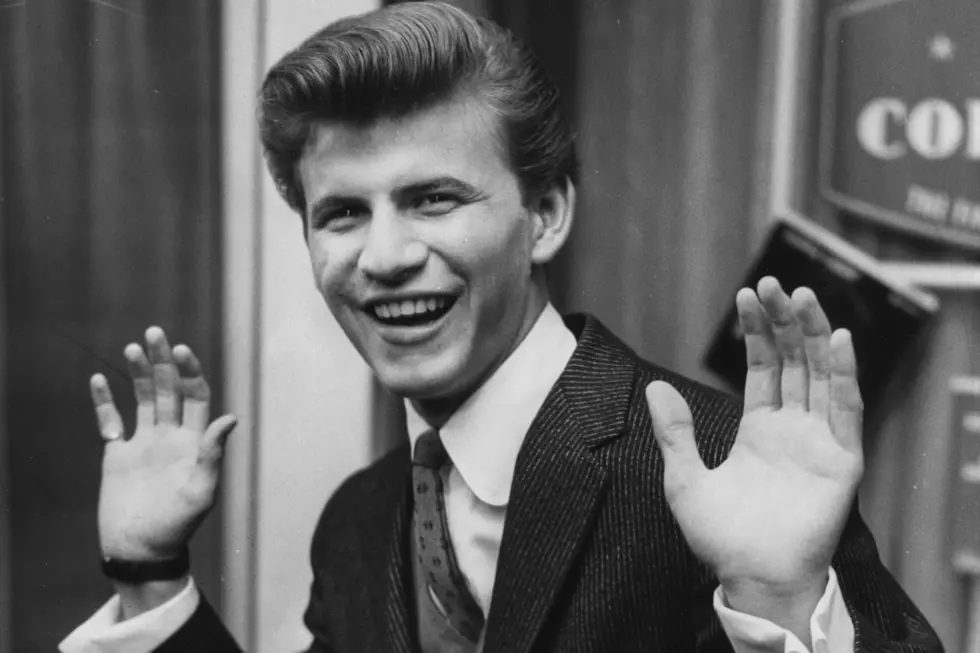 Early Teen Idol Bobby Rydell Dead at 79
Getty Images
Early teen idol Bobby Rydell – known for the '50s and '60s hits including "Volare," "Wild One" and "We Got Love" – died at the age of 79 in his native Philadelphia, a spokesperson confirmed.
He scored 29 hit singles in a career that exploded in the '50s before Beatlemania changed the face of pop culture the following decade. Despite that, he continued to work and in 2016 said he had no plans to retire.
Born Robert Louis Ridarelli in 1942, Rydell's first professional engagement as a drummer took place when he was 9. The following year he won a TV talent show and became a regular guest. He signed his first record deal at 16 and was later the youngest person to perform at New York's Copacabana nightclub in 1961.
Watch Bobby Rydell Perform 'Volare'
In 1963 he starred in the musical movie Bye Bye Birdie and also appeared in 1975's That Lady From Peking. But while he took several TV roles, his acting career stalled because he didn't want to move to Hollywood. Paul McCartney credited Rydell with influencing an early Beatles song, although he didn't identify which one.
After mainstream success slipped away, Rydell continued to tour solo and alongside fellow Philadelphians Frankie Avalon (a former bandmate in an early group) and Fabian as the Golden Boys. He sold more than 25 million records in his lifetime, Rydell High School in Grease was named after him and he's portrayed by Von Lewis in the 2019 movie Green Book.
Watch Bobby Rydell in 'Bye Bye Birdie'
"Bobby Rydell, legendary 1960s era singer, actor and teen idol died at the age of 79 in Abington Jefferson Hospital from non-COVID-19 related pneumonia complications," a statement on his website read. "Loved by his fans, Rydell was known for taking time to meet and greet audiences after shows, during book signings and at private dinner events. … Rydell is survived by his wife, Linda J. Hoffman, son Robert Ridarelli, daughter Jennifer Duli and his five grandchildren. Rydell lived to be 79 years old through the gift of organ donation."
Watch Bobby Rydell Discuss Meeting the Beatles
"I used to mimic everyone I saw on TV, and I started singing at a very early age," he said in a 2020 interview. "And when I was around 7 or 8 years old, my father started taking me around to nightclubs, and he would ask the club owners, 'Is it OK for my son to get up, sing a couple of songs and do some impersonations?' … I get up onstage, sing a couple of songs and people applauded. So, I say, 'Wow! All I have to do is do this, and they do that?' What a wonderful feeling."
He said of the Golden Boys collaboration: "We started that show in 1985, and it was a tremendous success. And I said to Frankie … 'This is great, but how long is this going to last? A year, two years tops, it's over.' Well, that was in 1985, and we're going on 2021, and we're still doing the show. It's amazing."
Listen to Bobby Rydell's 'Wild One'
In Memoriam: 2022 Deaths
A look at those we've lost.
More From Ultimate Classic Rock