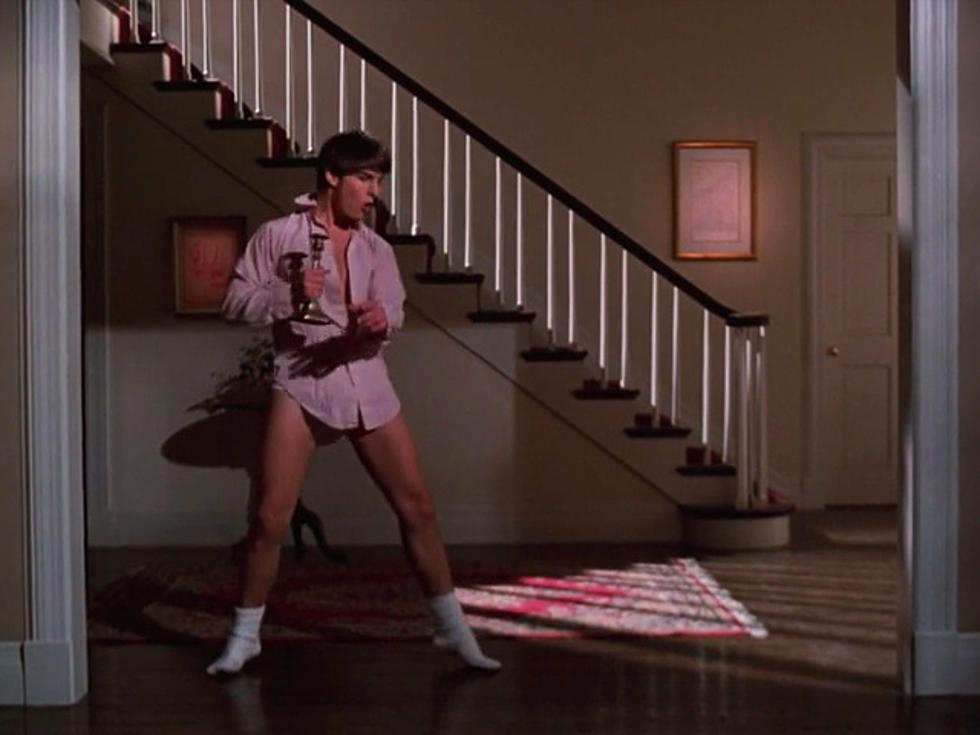 Bob Seger in 'Risky Business' – Classic Rock at the Movies
Tom Cruise has come a long way since his star-making role in 1983's 'Risky Business' -- but to many movie-goers, he'll always be that guy who boogied in his tighty-whities to Bob Seger's 'Old Time Rock and Roll.'
In the film, Cruise's Joel Goodson is a suburban Chicago high school student whose parents go on vacation, leaving him alone in the house. On their first night away, Joel revels in his new-found freedom, raiding the liquor cabinet and cranking up the stereo.
And then, dressed only in his underwear, socks and a pink button-down shirt, he slides across the floor as 'Old Time Rock and Roll' begins to play, lip-syncing into a candlestick and dancing around in a scene that's since been both honored and spoofed at least eleventymillion times.
The rest of the movie of course involves Rebecca De Mornay's hot call girl Lana, a Porsche that goes swimming in Lake Michigan, Joel turning his parents' home into a makeshift brothel, a perilous brush with "Guido the killer pimp," and a sex scene on one of Chicago's L trains -- but even with all that, it was the few minutes Tom Cruise spent gyrating to Bob Seger that everyone remembers most.
When it was released in 1979, 'Old Time Rock and Roll' reached No. 28 on the Billboard Hot 100. It reentered the charts after being featured in 'Risky Business,' and has been a staple on album rock stations ever since.
Watch the 'Risky Business' Scene Featuring Bob Seger's 'Old Time Rock and Roll'
More From Ultimate Classic Rock