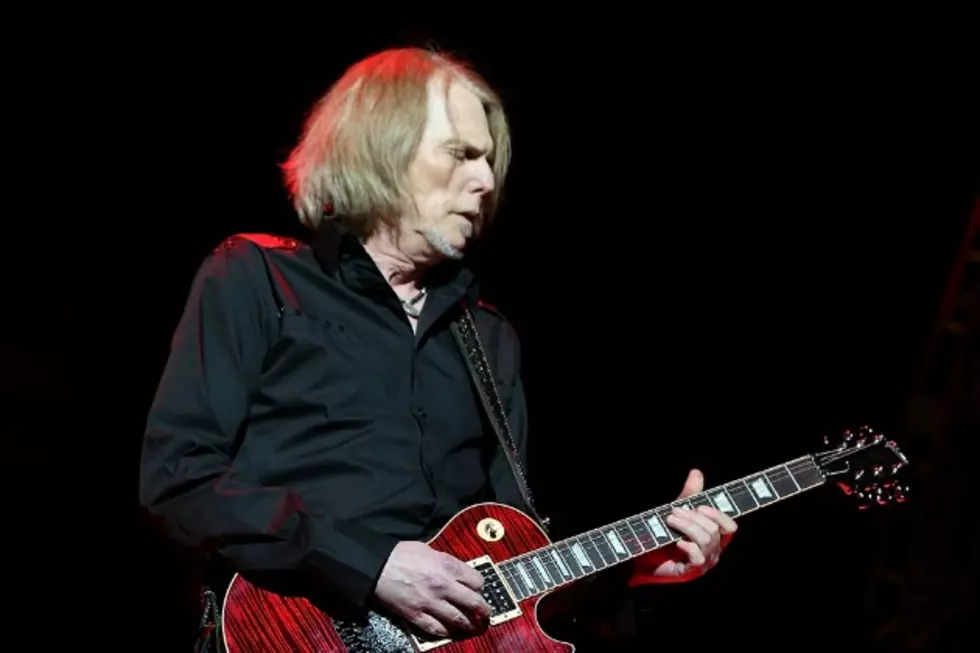 Black Star Riders, Comprised of Thin Lizzy Members, To Release Debut Album
Paul Kane, Getty Images
We are just a little over a month away from the debut release from the Black Star Riders. If the name doesn't immediately ring some bells, the group has some real weight in its ranks. The band is comprised of Ricky Warwick, Scott Gorham, Damon Johnson and Marco Mendoza, all of whom are also members of Thin Lizzy. The band is rounded out by Jimmy DeGrasso on drums.
Their debut album 'All Hell Breaks Loose' was recorded and mixed by producer Kevin Shirley (Aerosmith, The Black Crowes) and is scheduled for release on May 28 via Nuclear Blast. the video for the first single, 'Bound for Glory,' is embedded below.
The group opted to forge ahead with a completely different band name as opposed to using the Thin Lizzy moniker "out of respect to Phil Lynott and the legacy he created".
"The Black Star Riders record is wholly and completely influenced by Thin Lizzy, by, specifically, the classic line-up of the band between 1974 and 1980," Johnson says. "That is the line-up fans gravitated towards the most. It's that period of time creatively that had the biggest impact, the most staying power. It's certainly the stuff that changed my life, long before I ever dreamt of meeting Scott Gorham and Brian Downey. So once I joined Thin Lizzy and the discussion of writing came up, obviously I was elated, because it was an open palette."
'All Hell Breaks Loose' Track Listing
1. 'All Hell Breaks Loose'
2. 'Bound For Glory'
3. 'Kingdom Of The Lost'
4. 'Bloodshot'
5. 'Kissin' The Ground'
6. 'Hey Judas'
7. 'Hoodoo Voodoo'
8. 'Valley Of The Stones'
9. 'Someday Salvation'
10. 'Before The War'
11. 'Blues Ain't So Bad'
Watch the Video for 'Bound for Glory' by Black Star Riders
More From Ultimate Classic Rock