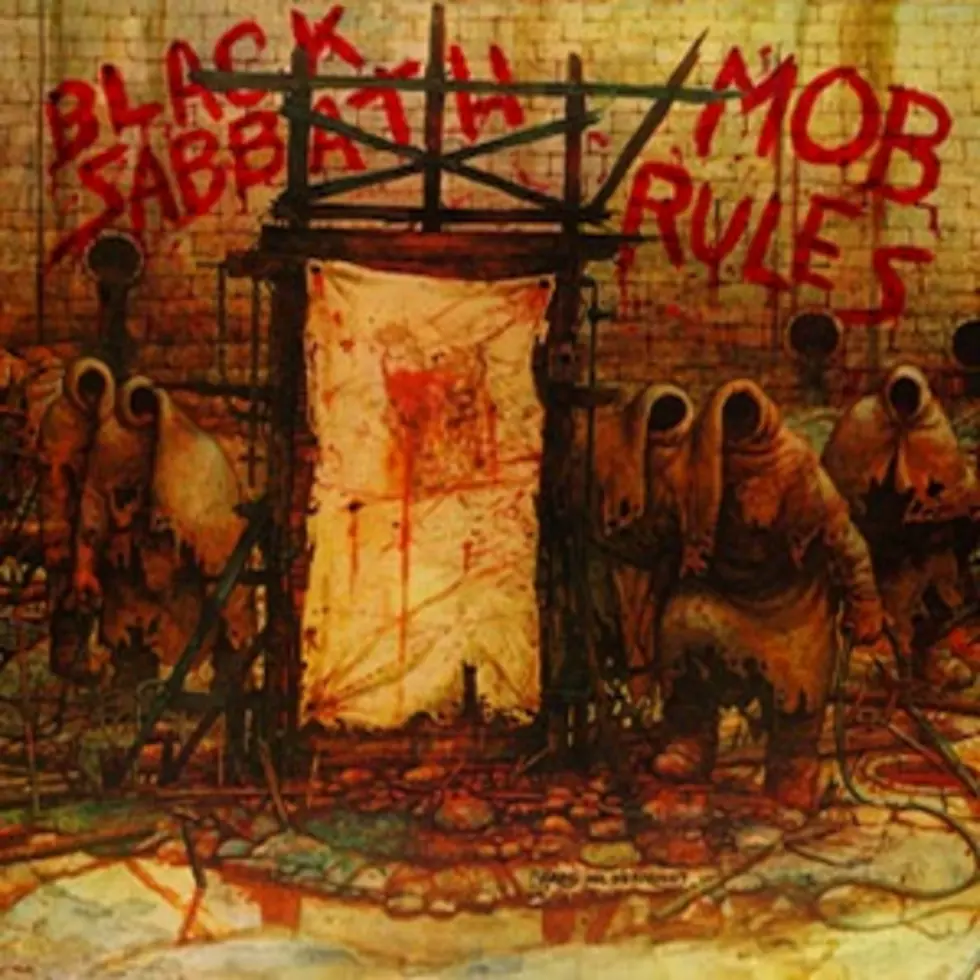 Best Black Sabbath 'Mob Rules' Song – Readers Poll
Warner Bros. Records
Superficially, there was little evidence of trouble brewing beneath the steel-plated surface of 1981's 'Mob Rules' – the second Black Sabbath album with singer Ronnie James Dio and the first powered by new drummer Vinnie Appice.
In the pummeling 'Turn Up the Night,' the band virtually duplicates the no-holds-barred introduction provided by 'Heaven and Hell''s 'Neon Knights.' In the slow-burning 'Voodoo,' they hark back to 'Children of the Sea''s mid-paced doom stomp. And in the imperial panoramic sweep of 'Sign of the Southern Cross,' they unleash a suitable sequel to 'Heaven and Hell''s title track.
But on reflection, it becomes apparent that Sabbath Mach II was already spinning its wheels – no thanks to 'Mob Rules'' ordinary songs in its second half, except for the renewed glory fueling 'Falling Off the Edge of the World,' probably the Dio lineup's single most underrated track.
But like the album's energetic title cut predicted ("It's over, it's done, the end is begun"), Dio was already planning an escape route to a solo career (taking Appice with him) as soon as the world tour in support of 'Mob Rules' (infamously documented during the strife-ridden mixing of 1982's 'Live Evil' LP) ended, leaving Sabbath, once again, without a singer.
More From Ultimate Classic Rock